Vancouver College is a distinguished all-boys Catholic school with a mission to educate young men with a focus on service to church and community. Manrell Hall middle school was the first phase of a master plan to strengthen the sense of place for the venerable institution as it celebrated its 100th year. Black steel frames and planes of glass punctuate the end elevations while red-brick mediates the scale of the school in its residential setting. The main floor features a skylit foyer, founders atrium, learning commons and dining hall. Upper floors house classrooms arranged in learning neighbourhoods. Manrell Hall, together with Lannon Hall and Blessed Edmund Rice Chapel, are now linked around a cloister courtyard to form a symbolic centre for Vancouver College.
project
Manrell Hall
location
Vancouver, BC
client
Vancouver College
completion
2018
size
4,350 m2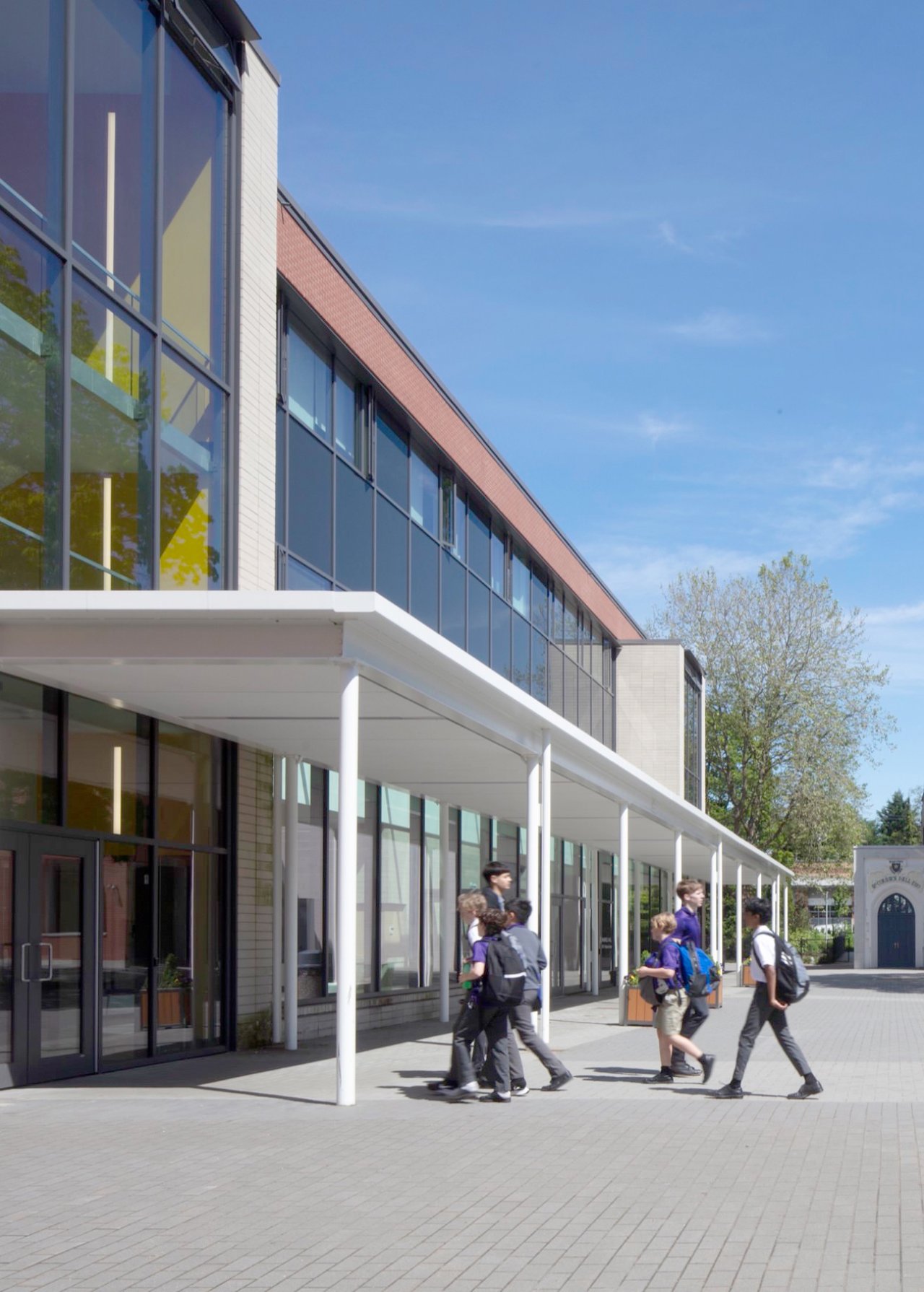 entry approach
Sustainability
LEED Gold equivalent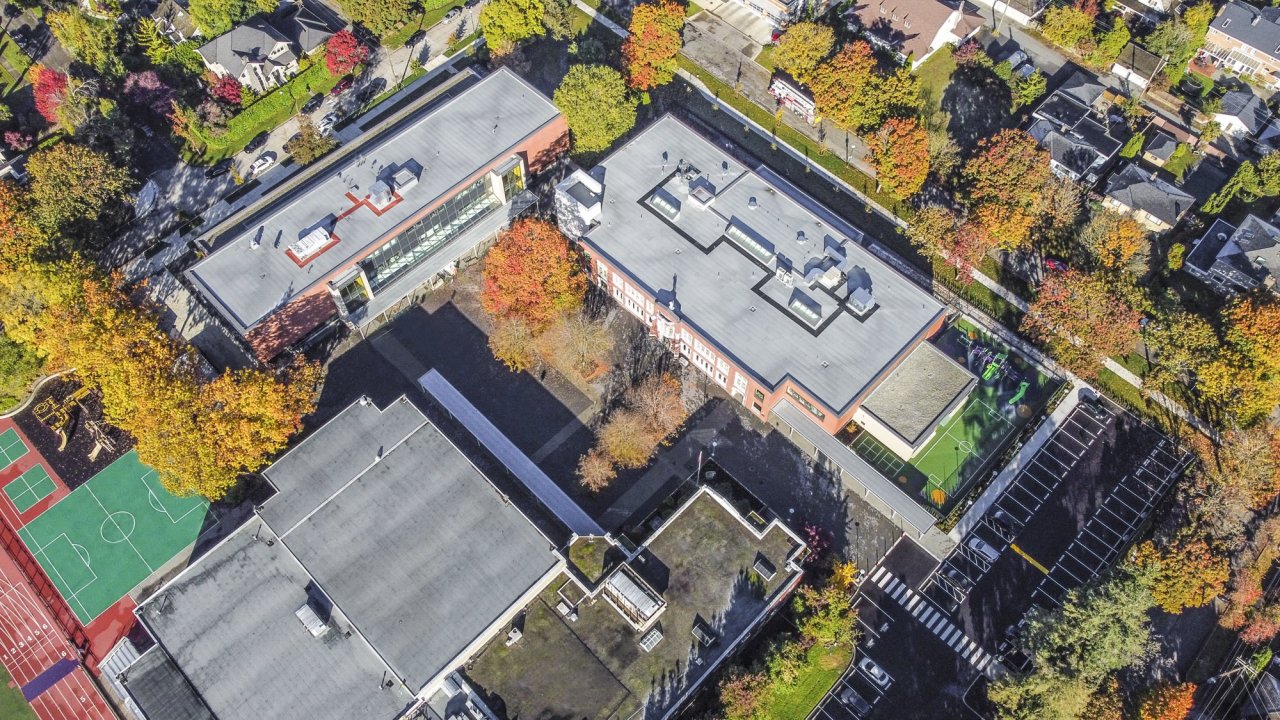 cloister courtyard
Each of these spaces have been designed with the idea that at Vancouver College we continue in our commitment to educating the whole child—mind, body and soul—into the 21st Century, within the full context of our times.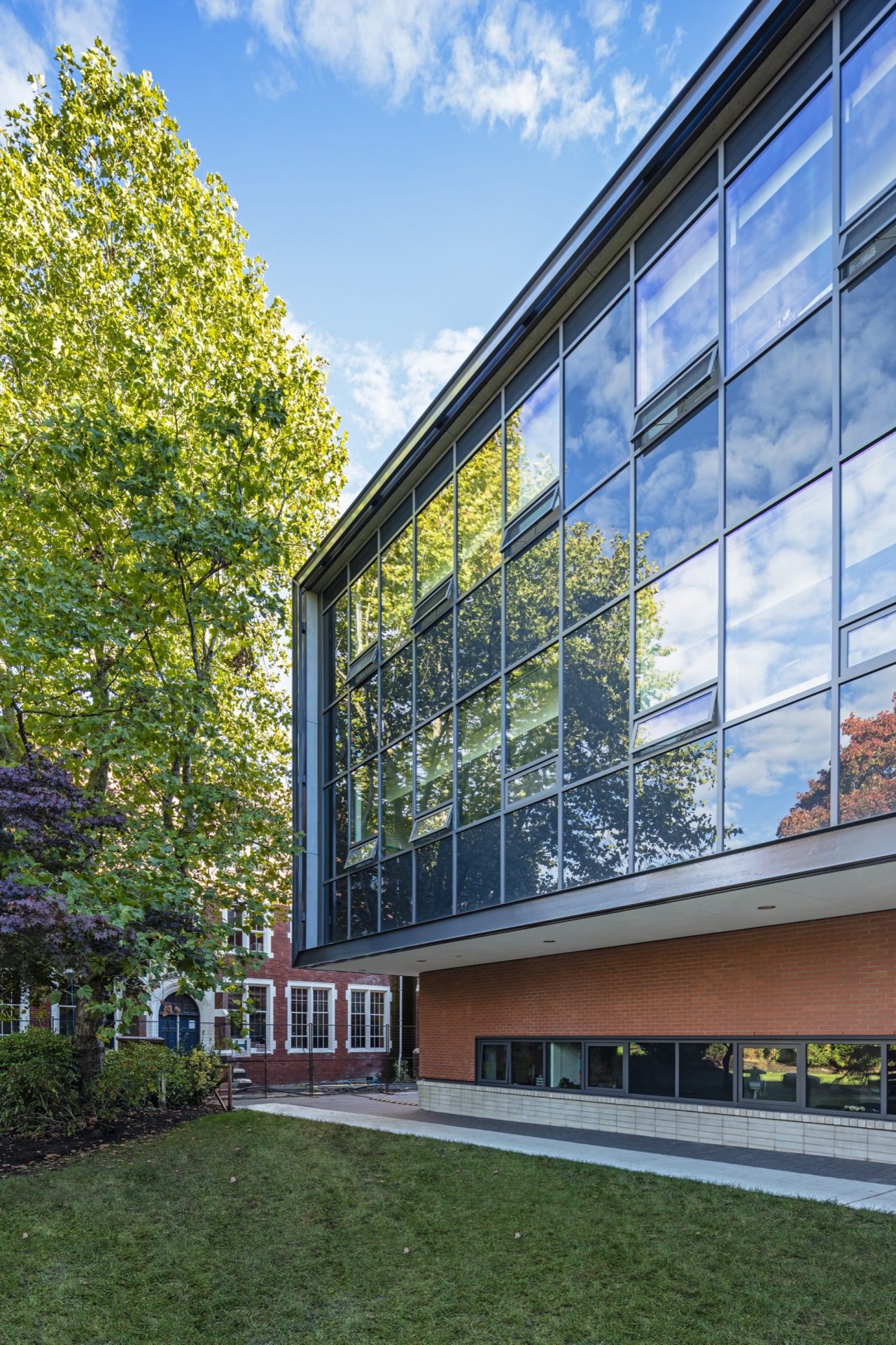 steel-framed facade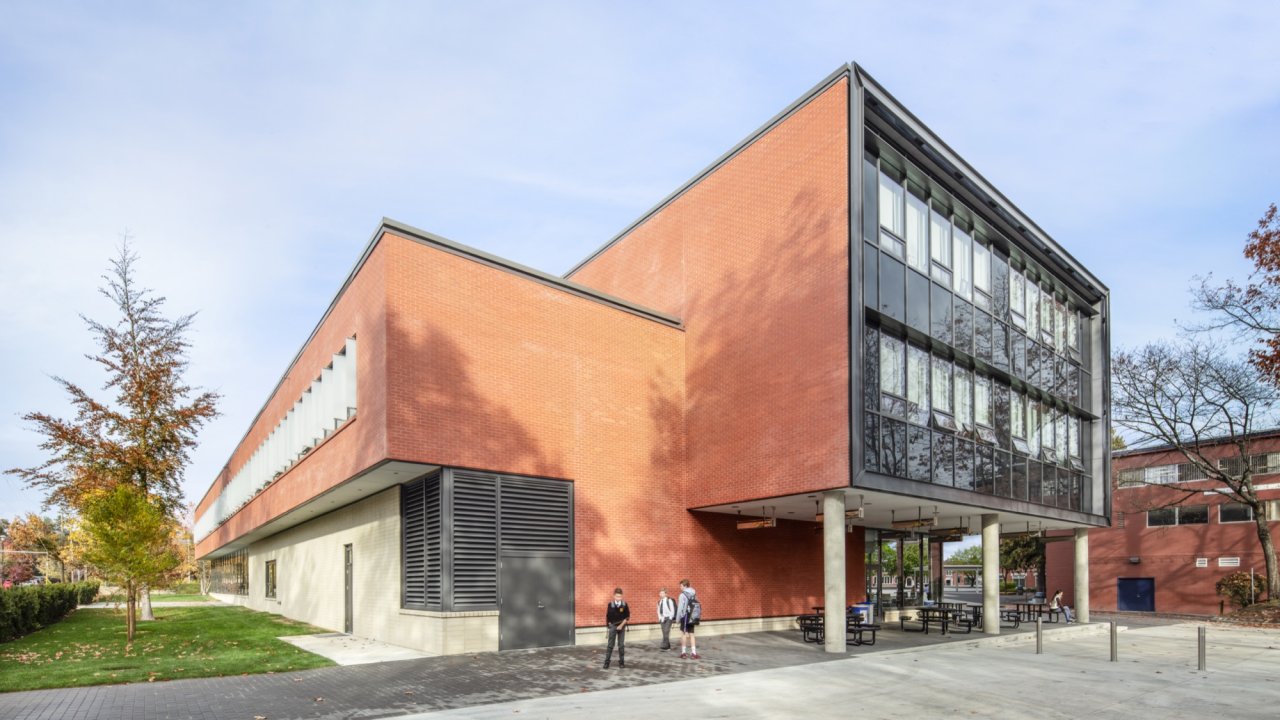 approach from street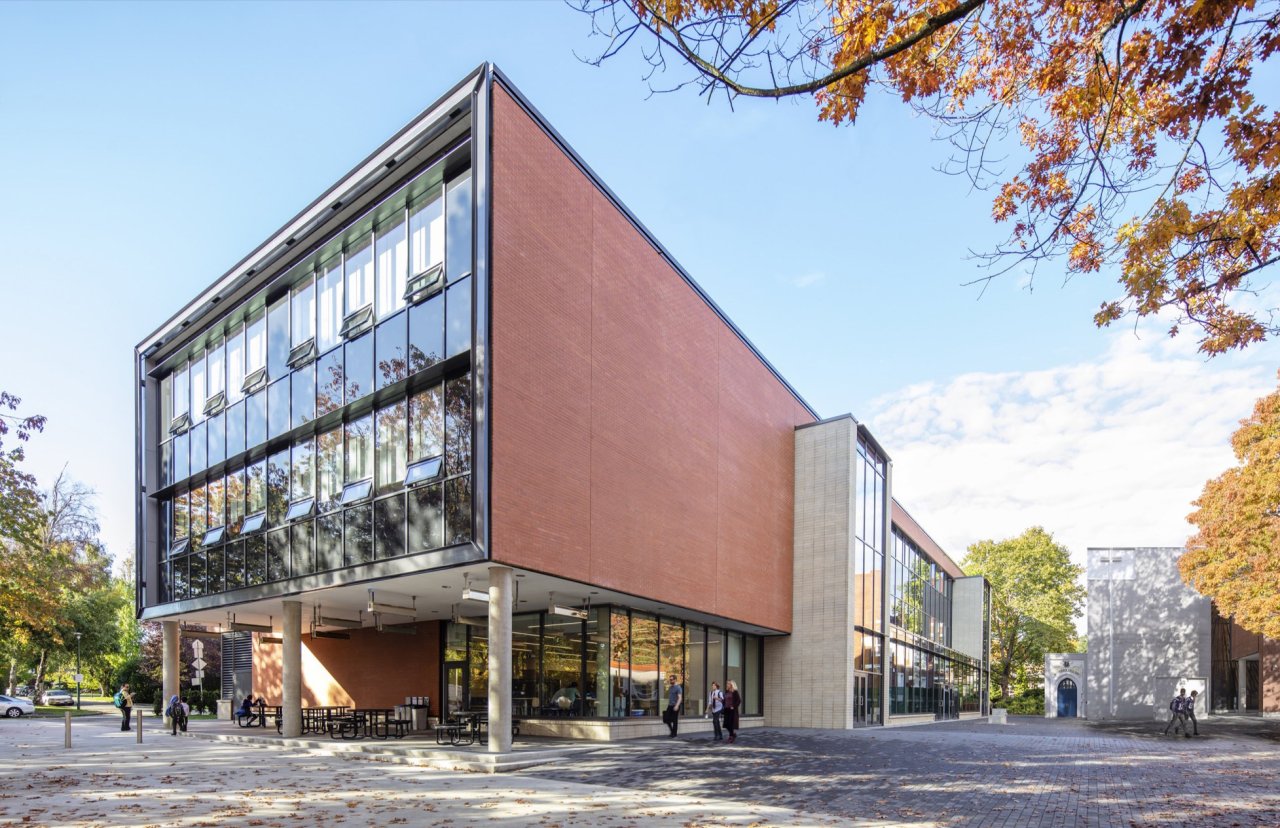 approach from playfield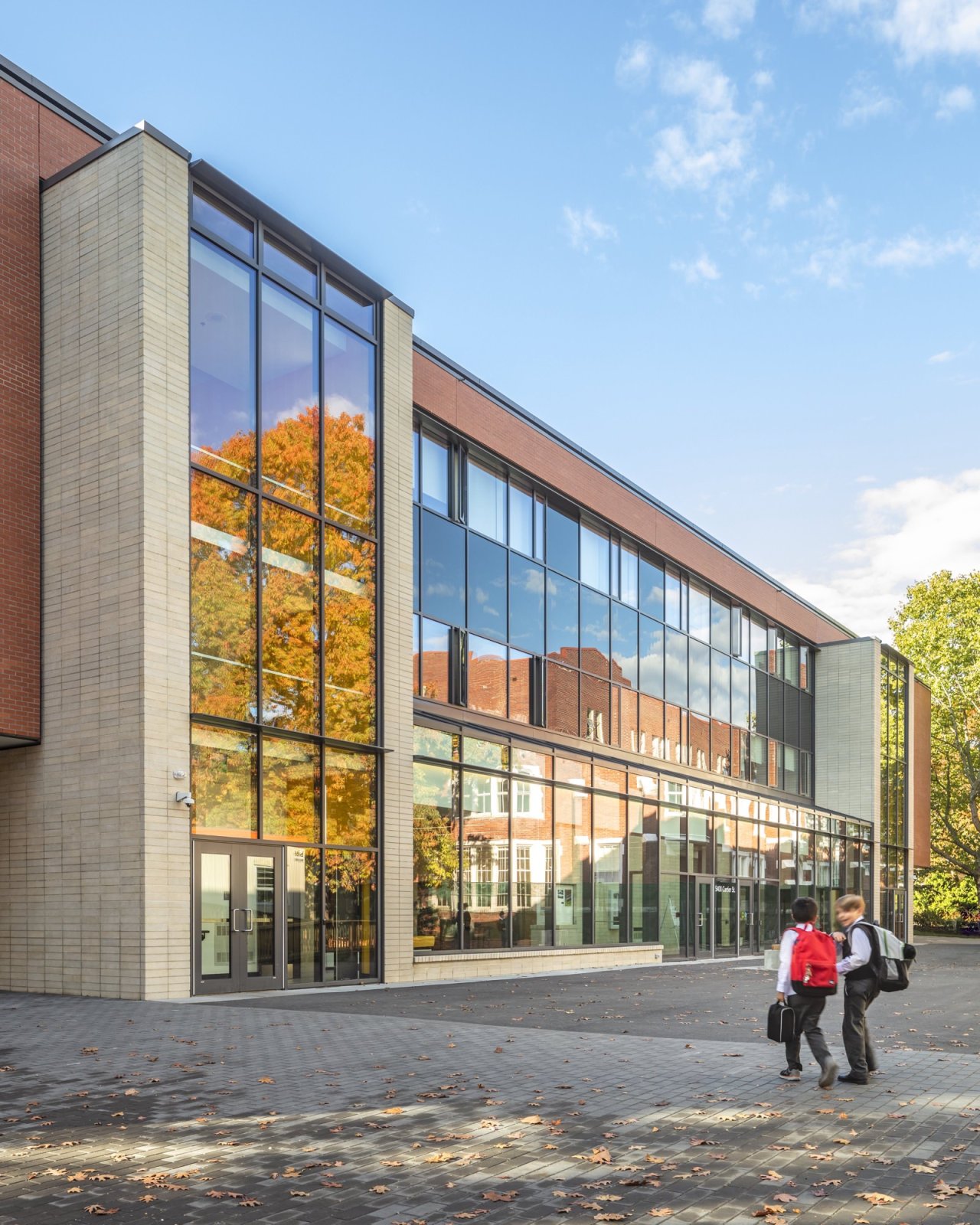 cloister courtyard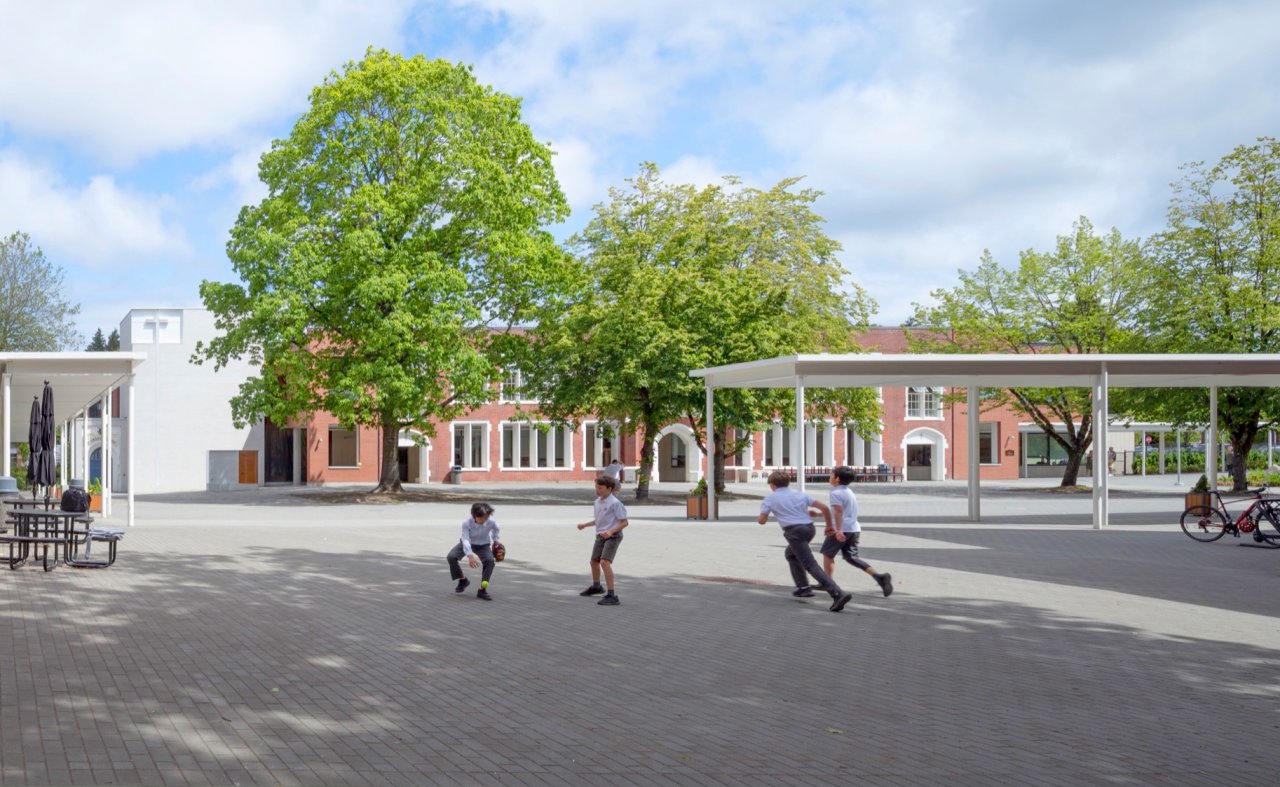 cloister courtyard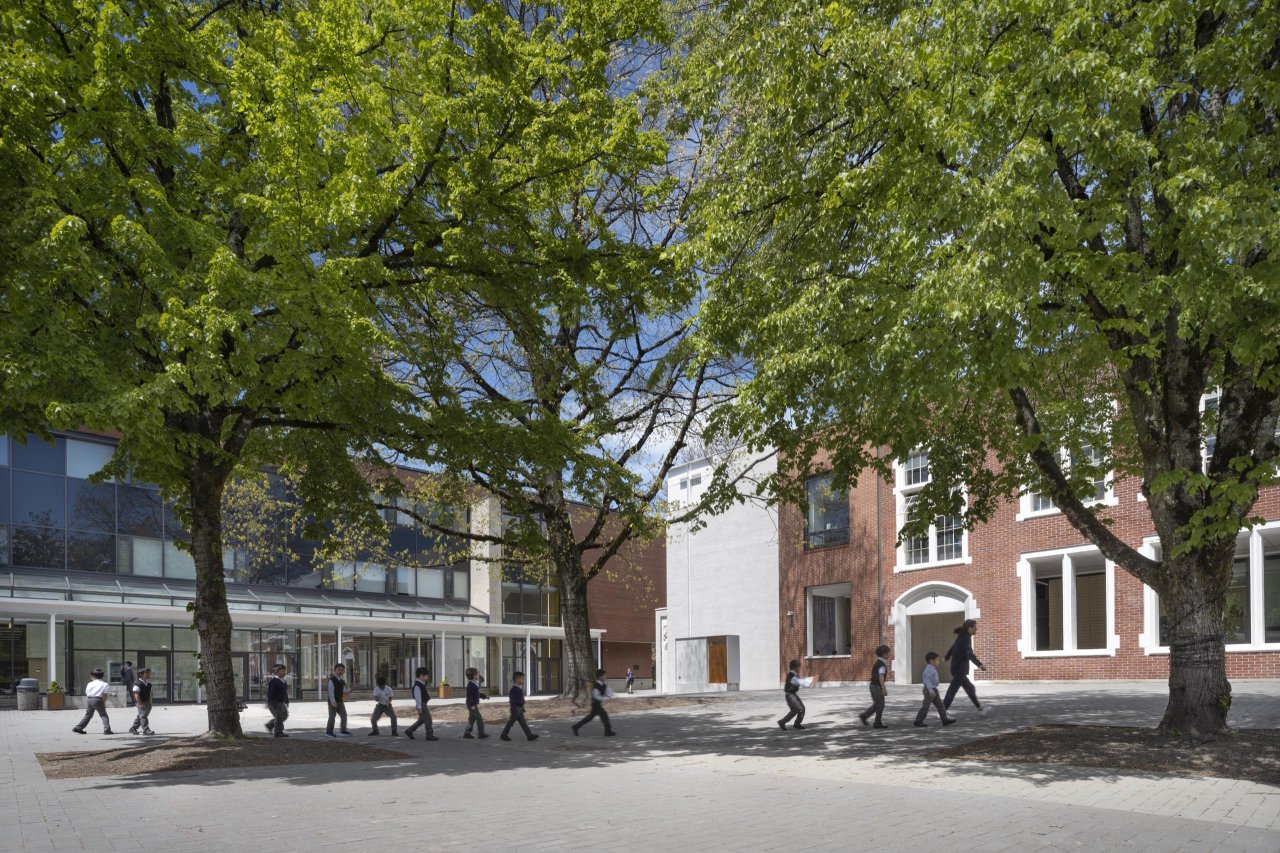 cloister courtyard
Sustainability
LEED Gold equivalent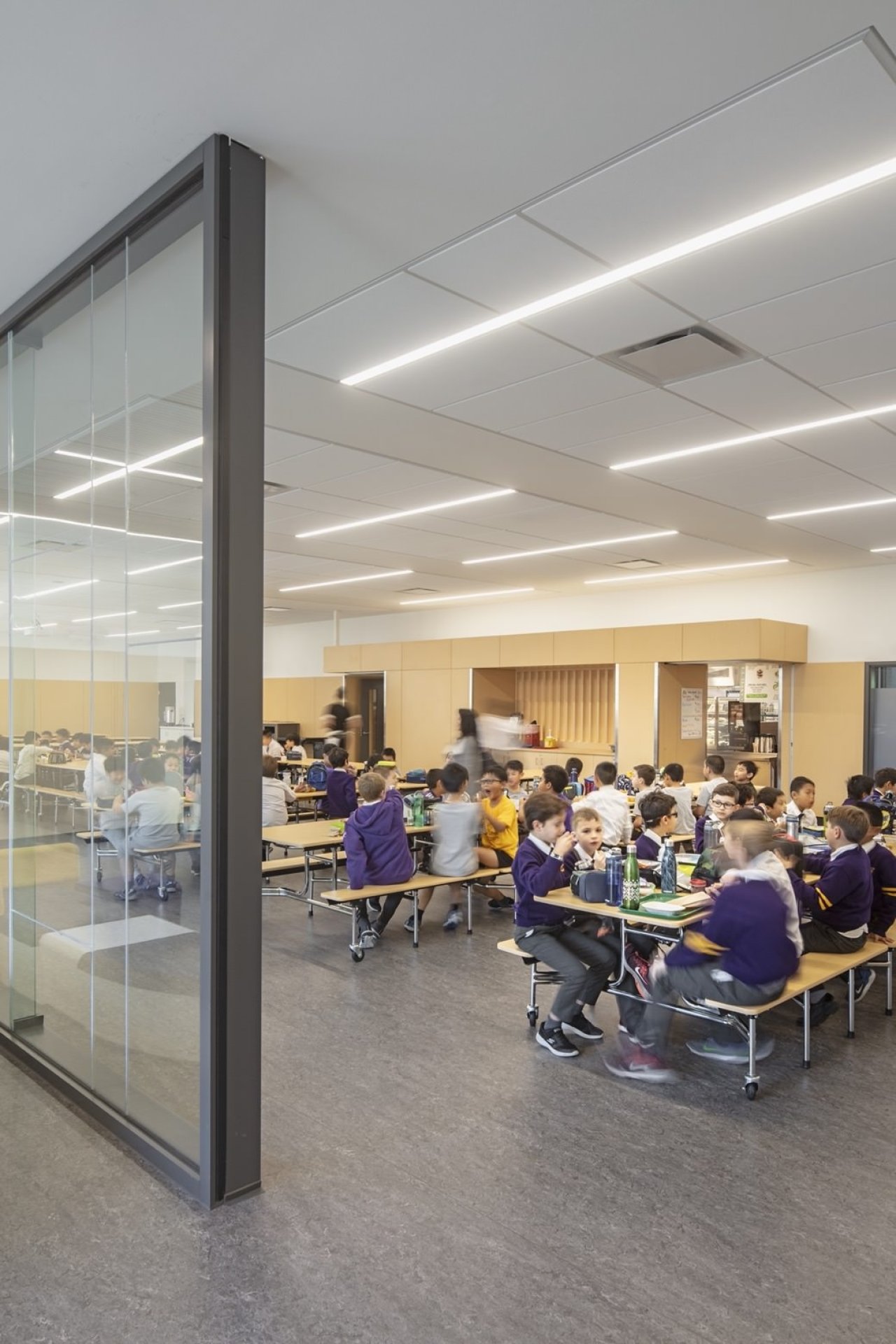 dining hall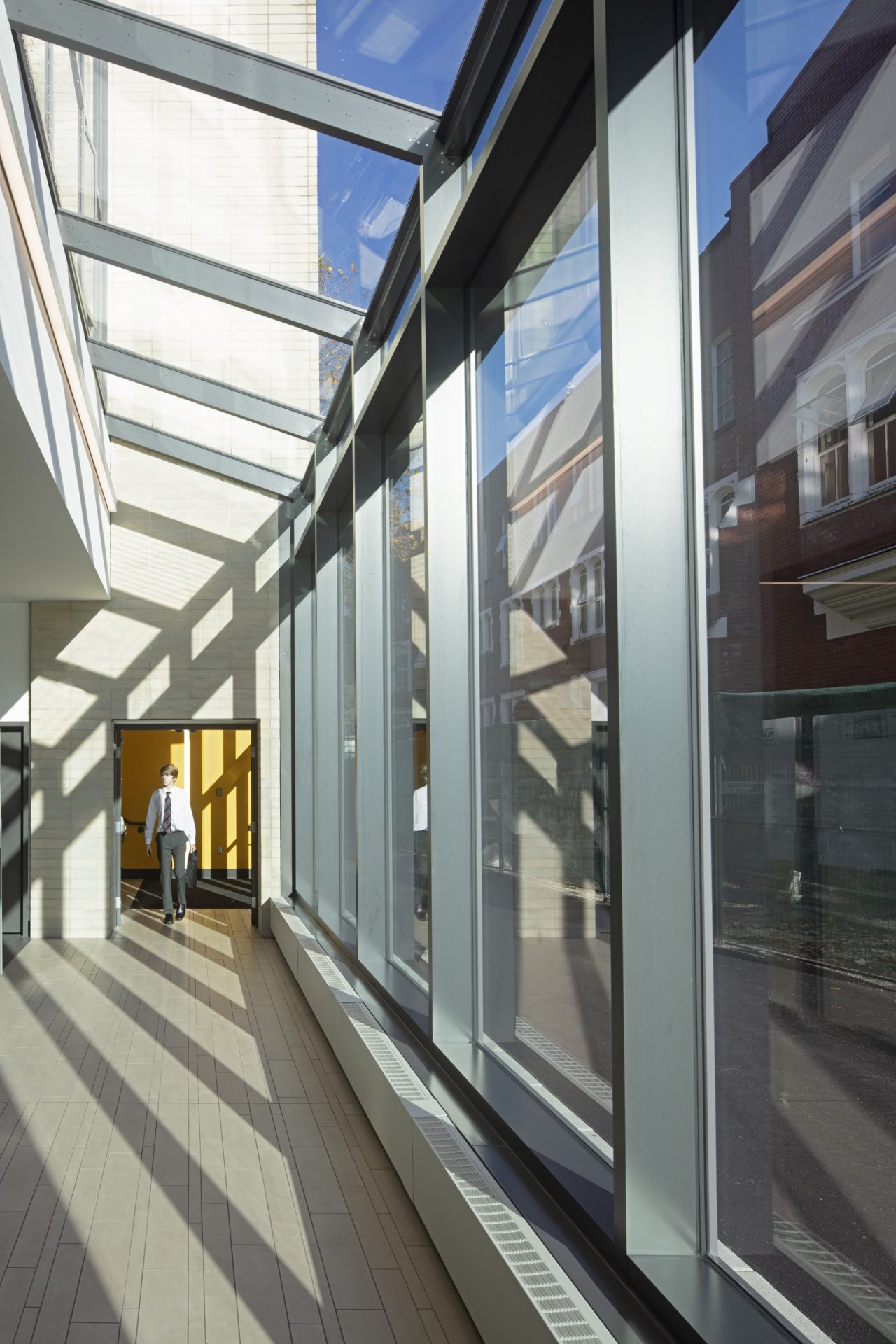 glazed foyer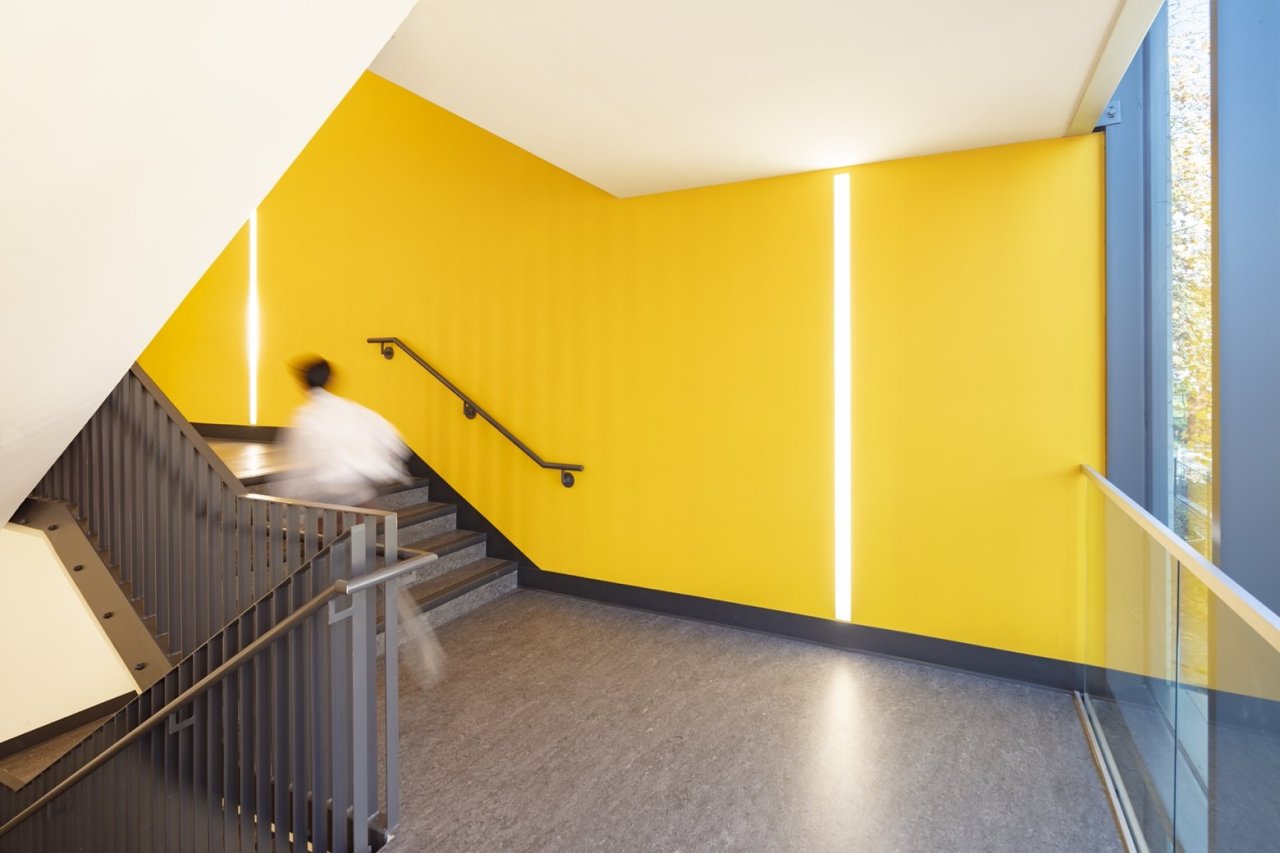 stairway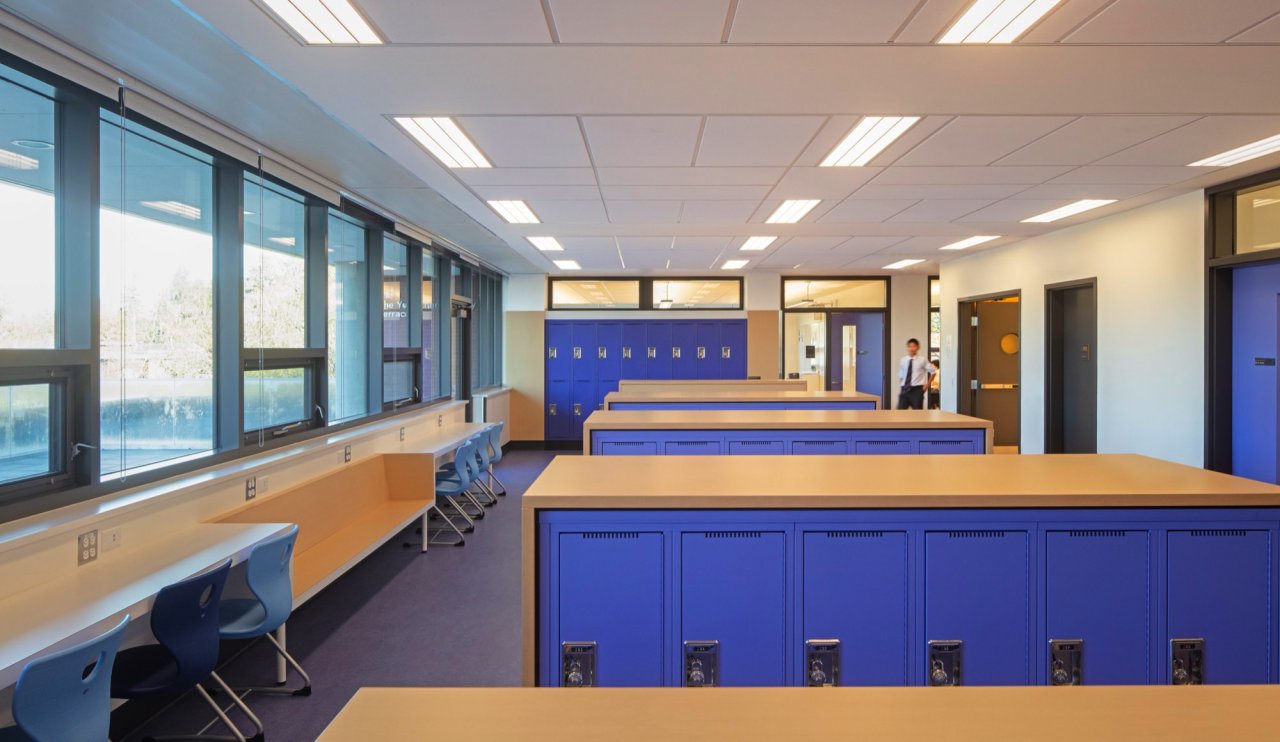 classroom commons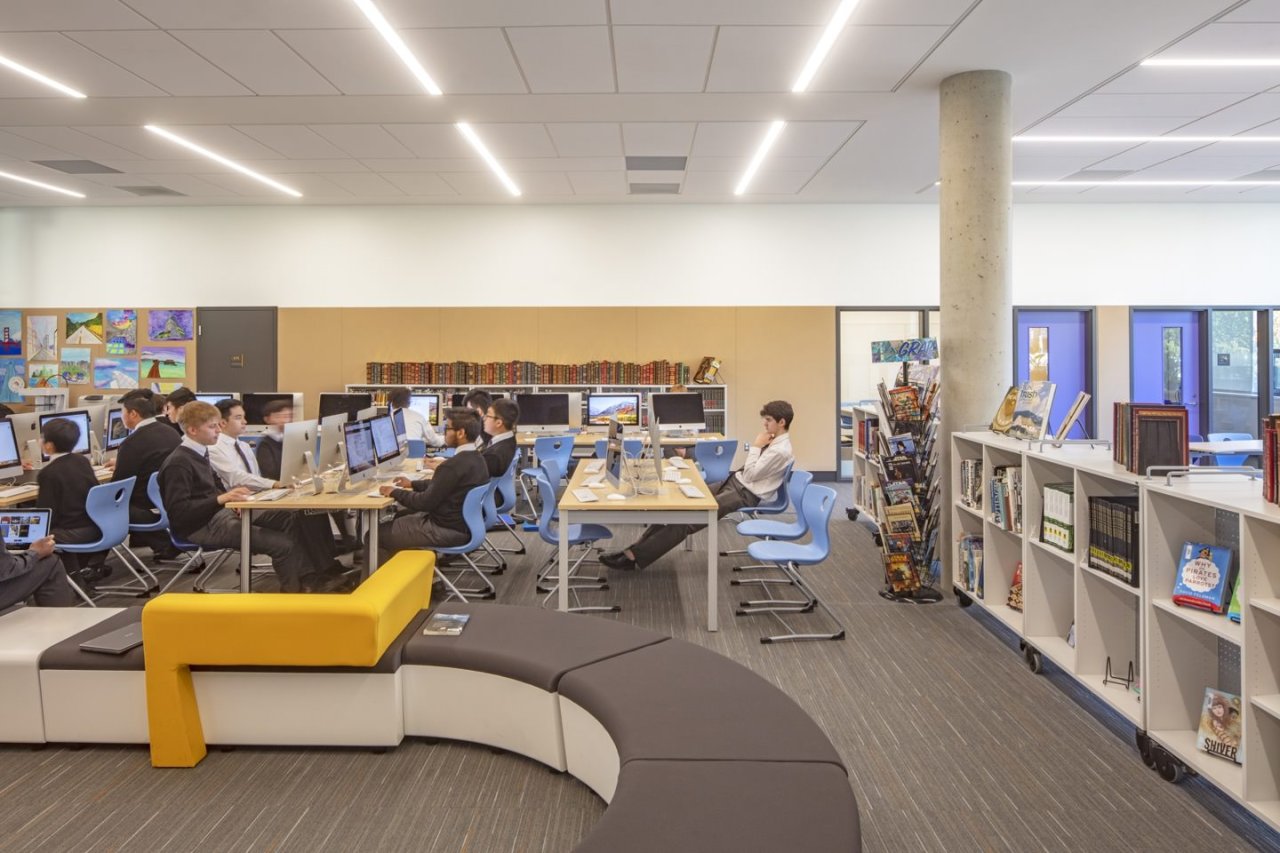 learning commons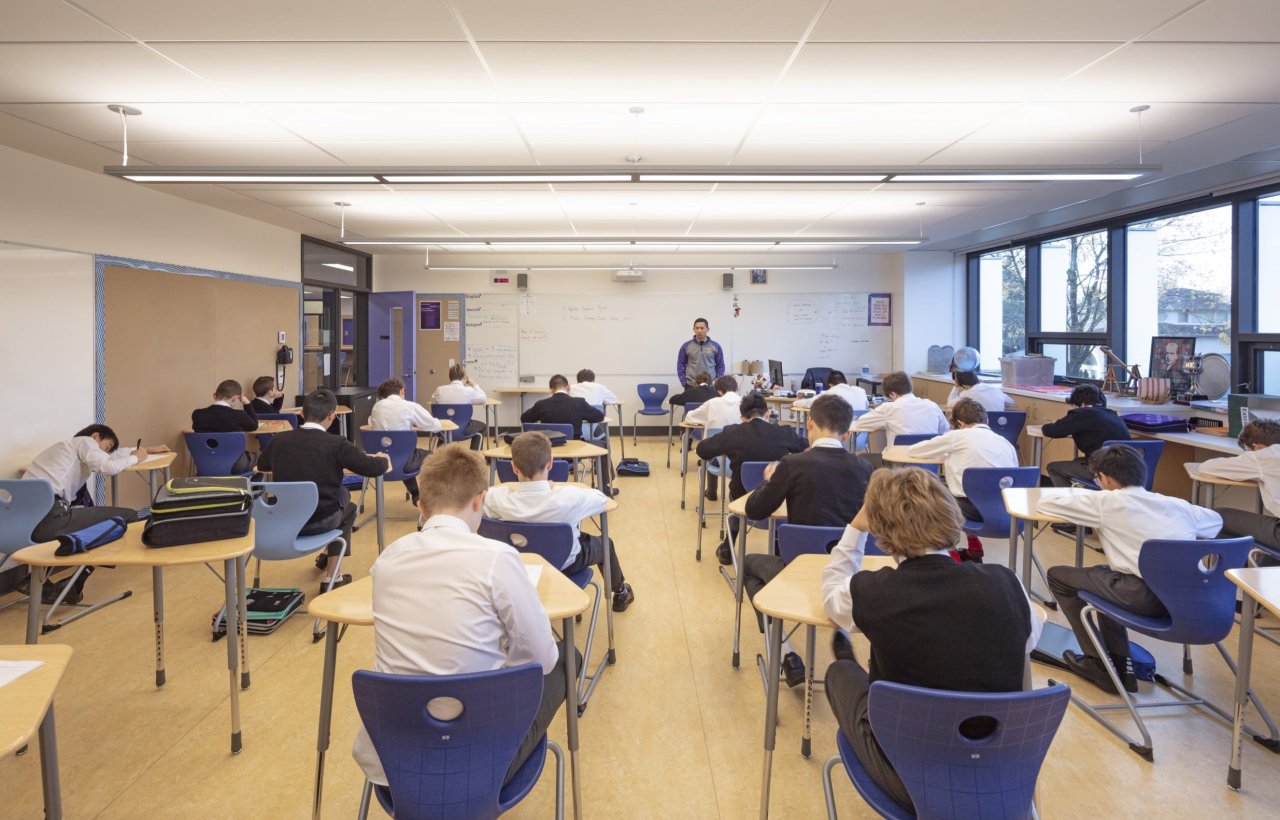 large classroom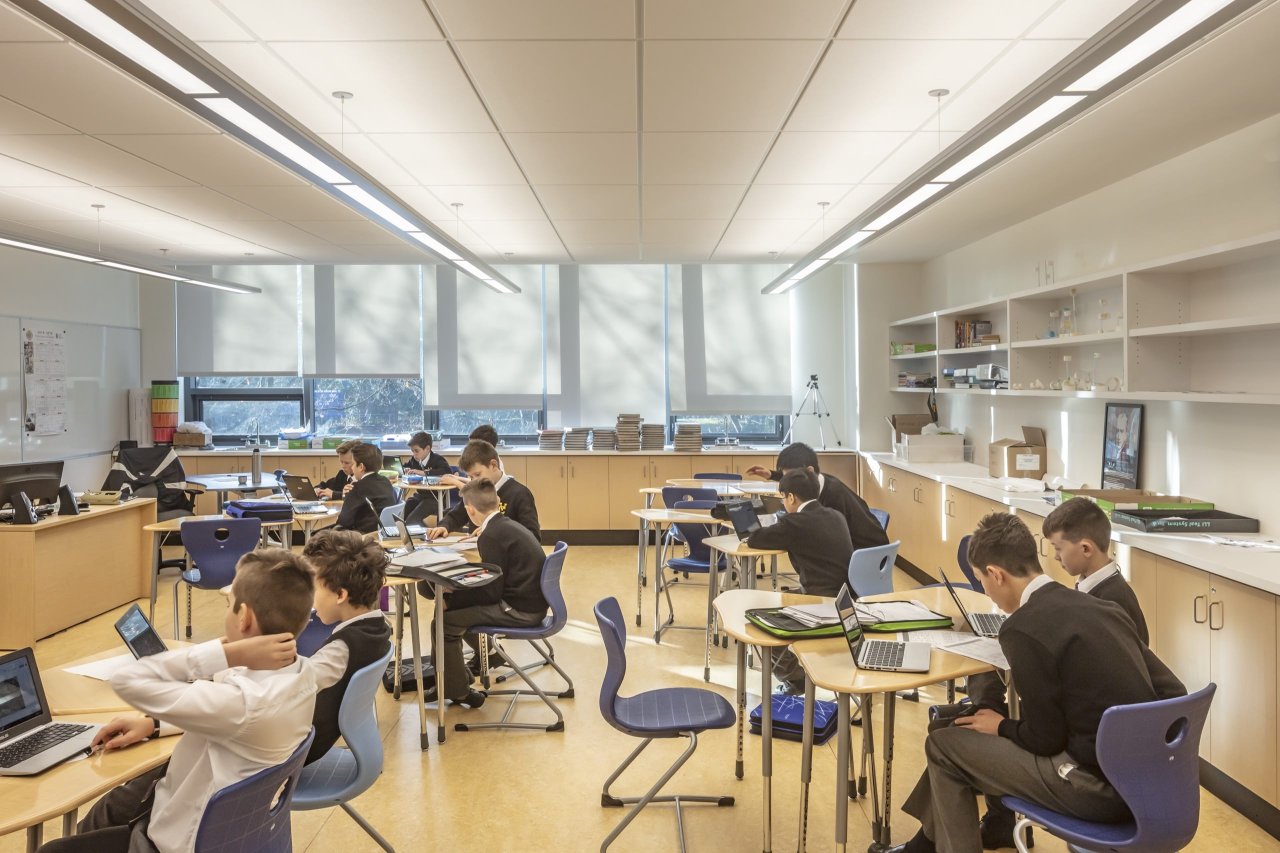 small classroom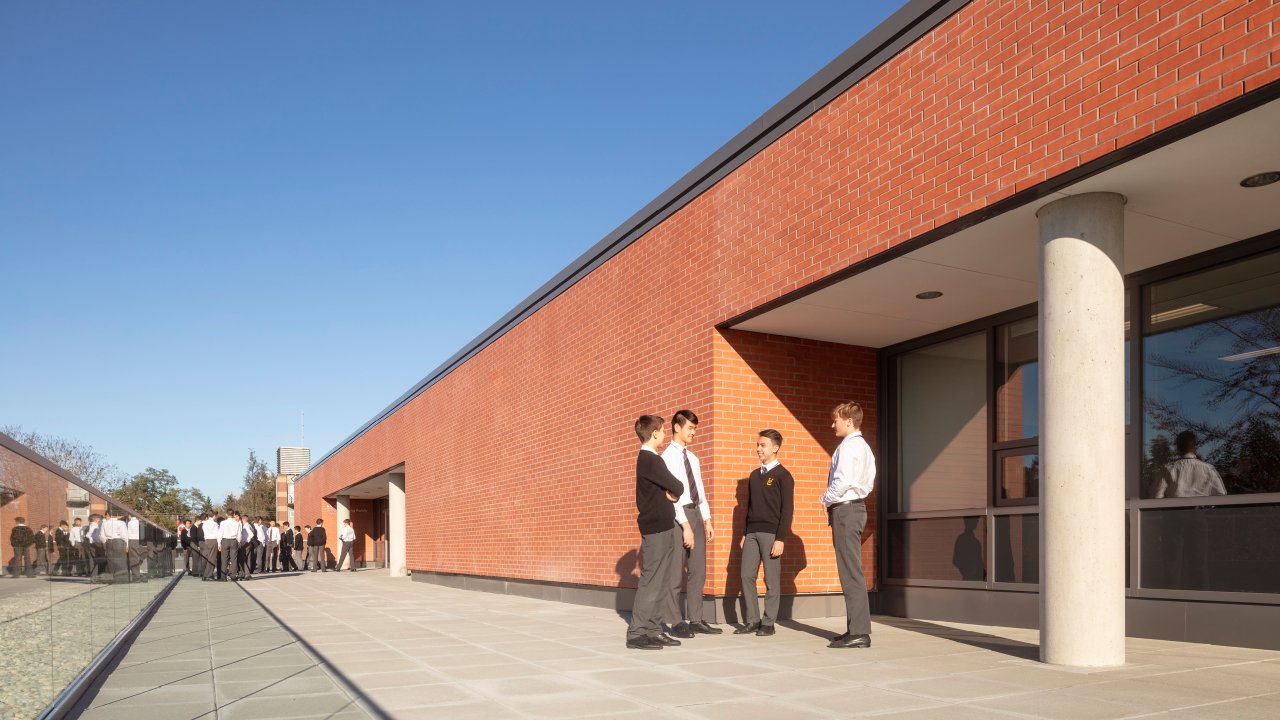 rooftop terrace
Manrell Hall will further facilitate innovation and creativity and enhance the social and collaborative elements of learning.