Prominently located in the Oakridge neighbourhood of Vancouver, phase 1 of the Jewish Community Centre HUB redevelopment replaces the existing facility with a new 8-storey complex featuring recreation, fitness and aquatics; a performance theatre, art gallery, library and Holocaust education centre; a child care centre; pre-teens, teens and seniors spaces; and, offices for community organizations, food services and administration. Phase 2 includes additional community facilities and two residential towers of market and non-market housing.
project
Jewish Community Centre HUB
location
Vancouver, BC
client
Jewish Community Centre of Greater Vancouver
completion
2027, 2030
size
113,300 m2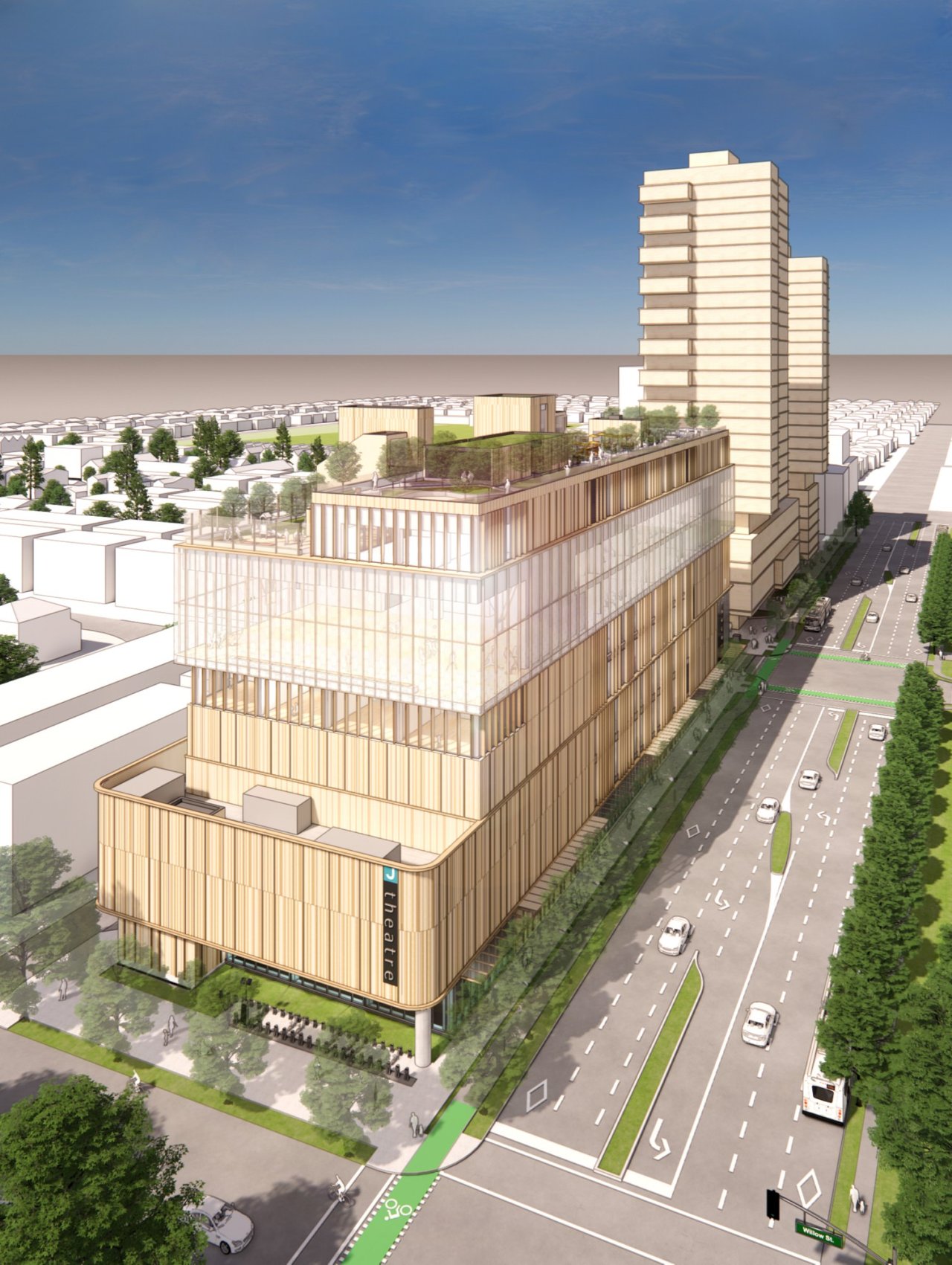 aerial northeast
sustainability
LEED Gold target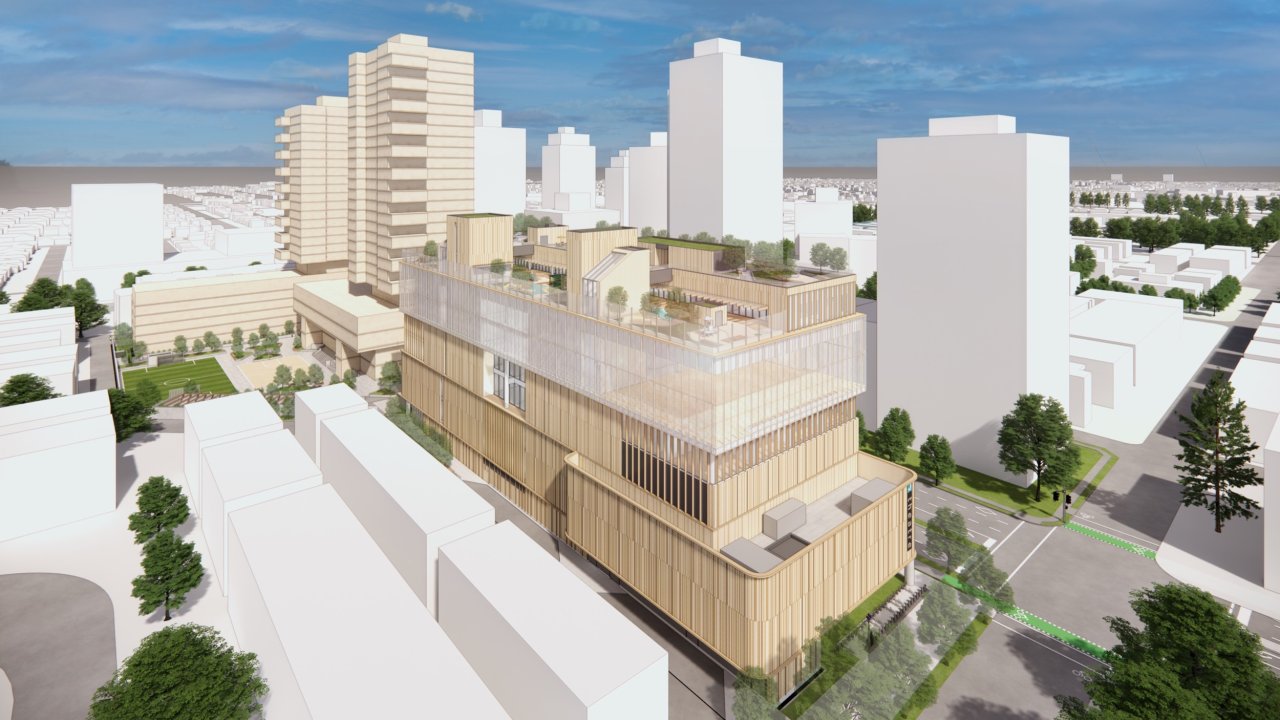 aerial southeast
The Jewish Community Centre has been a hub for so many families in the Lower Mainland. Revitalizing this facility will help us remember the past, make life more affordable for families today, and ensure the centre continues to be a place of connection and belonging for generations to come.
Hon. Melanie Mark, MLA
Minister of Tourism, Arts, Culture & Sport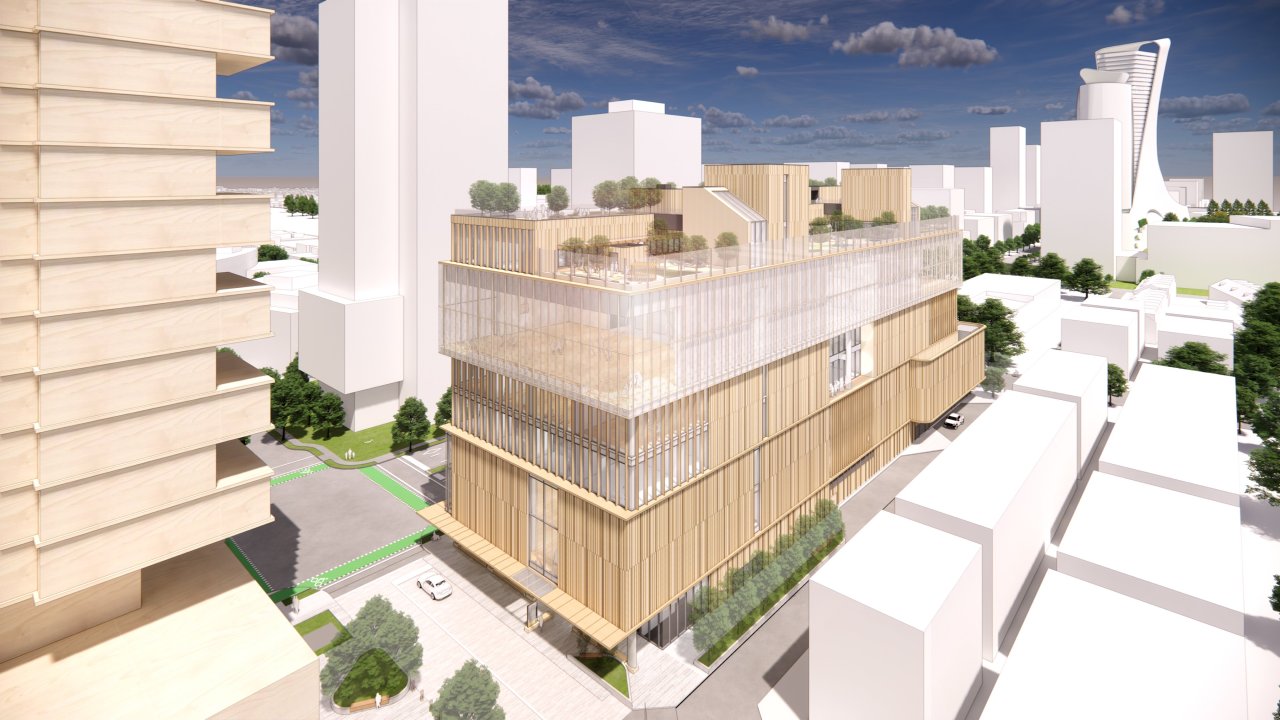 aerial southwest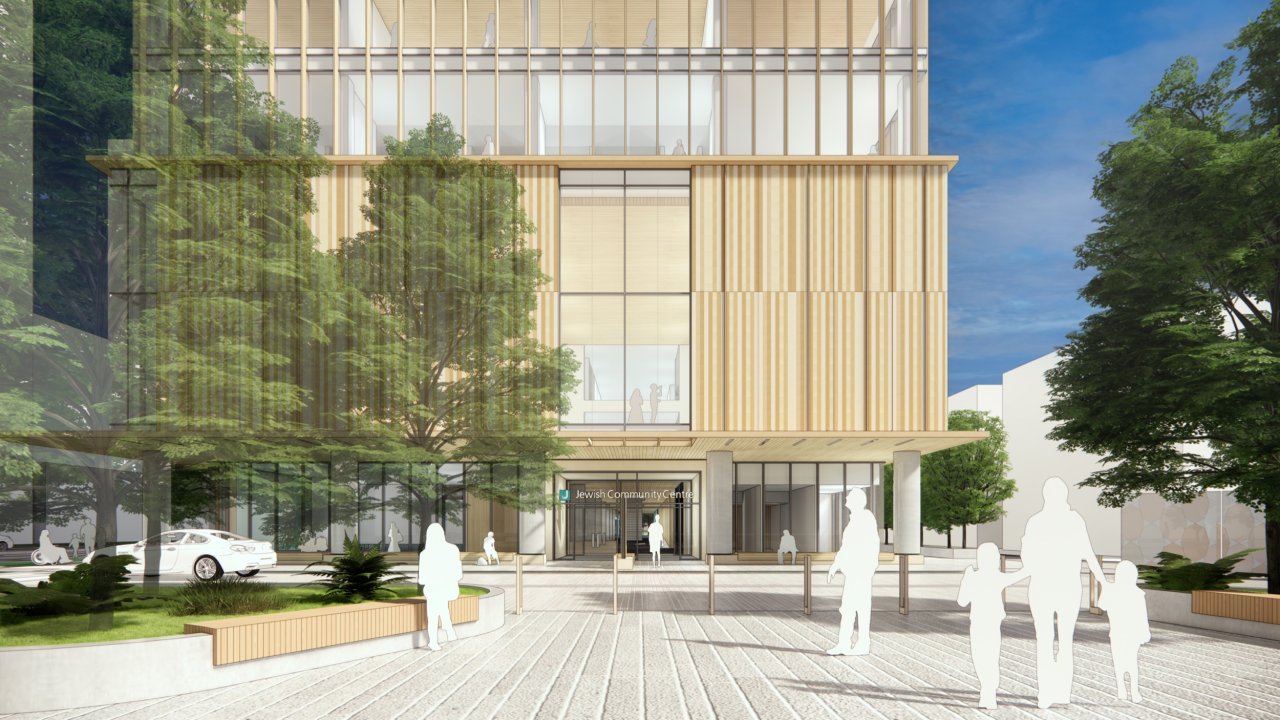 west entry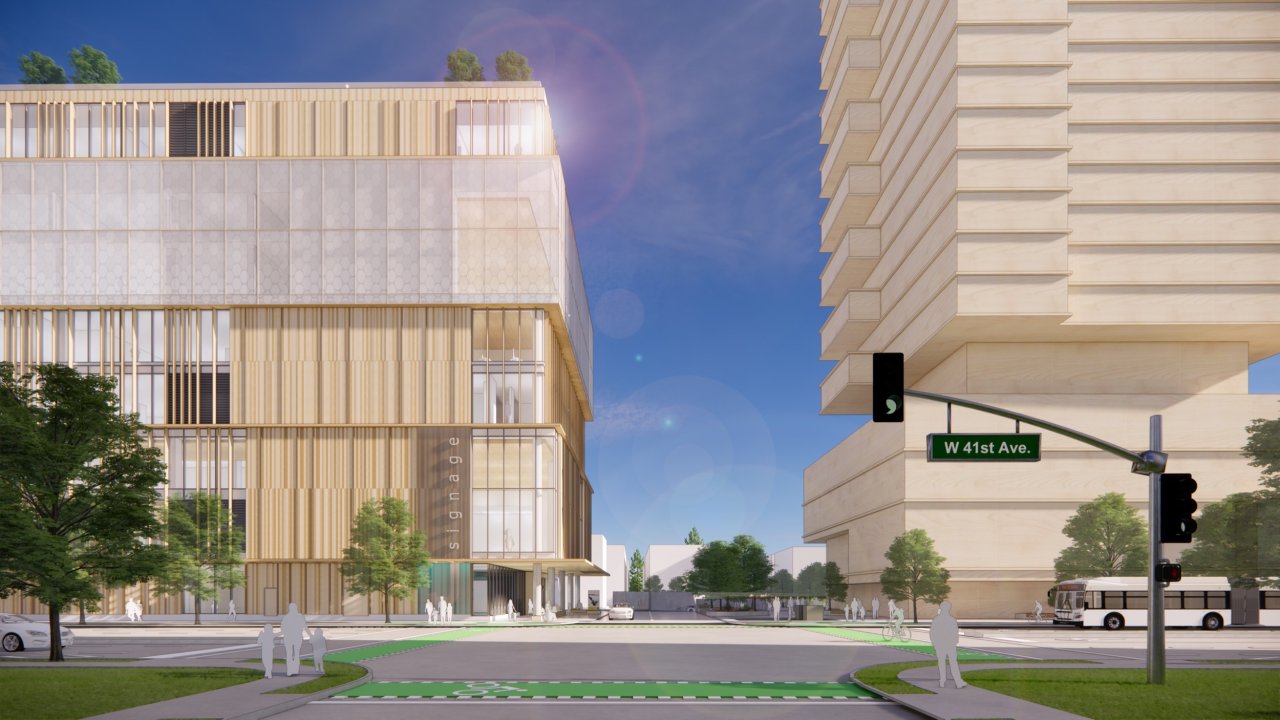 gateway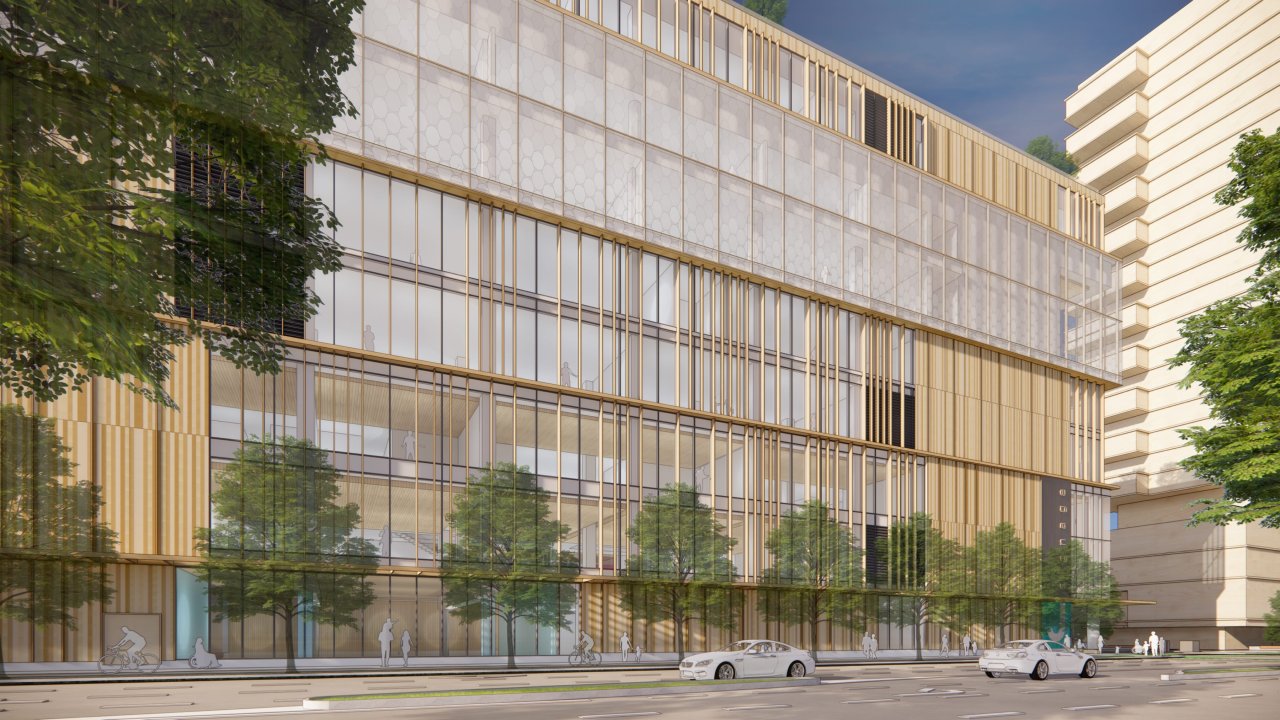 41st Avenue
sustainability
LEED Gold target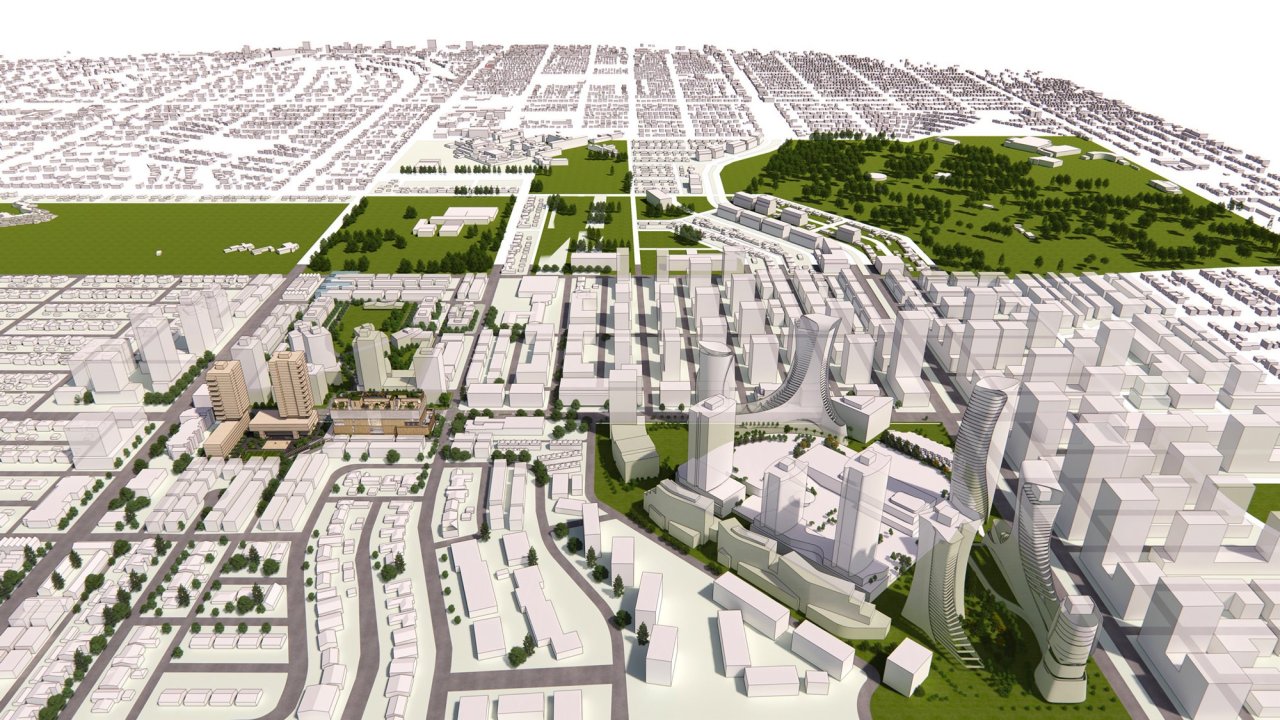 context aerial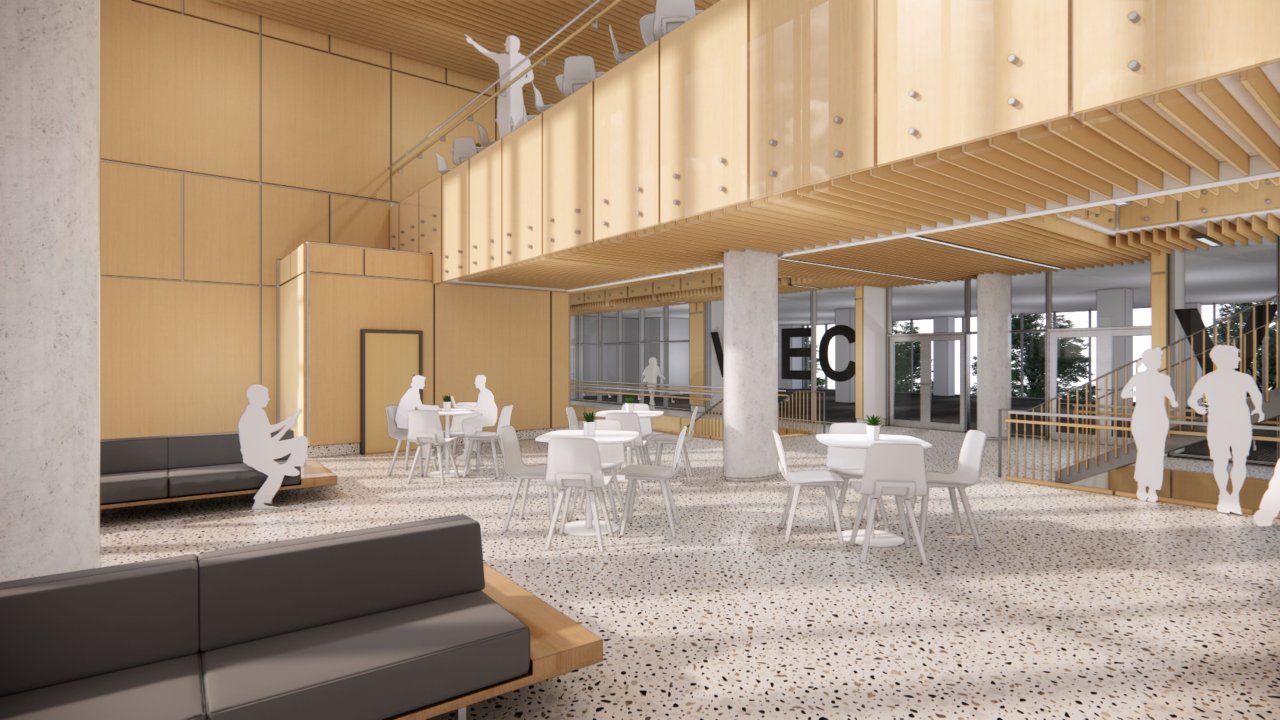 lounge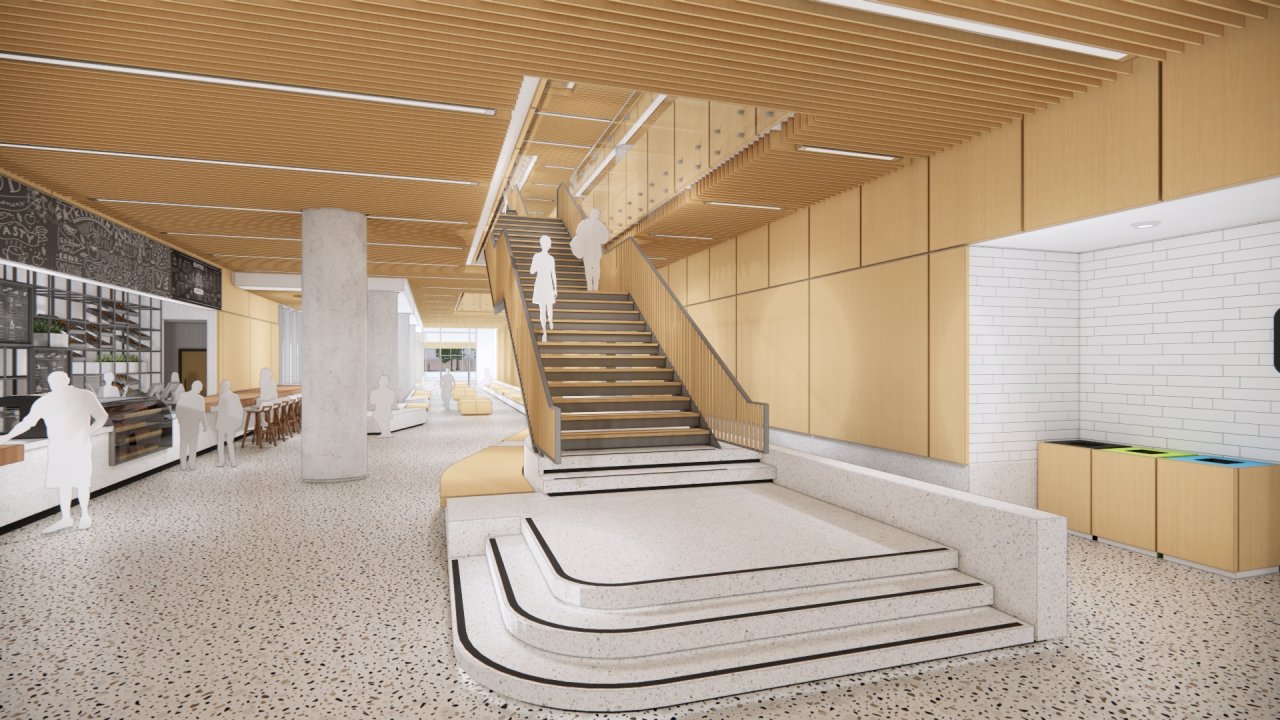 lobby atrium stairs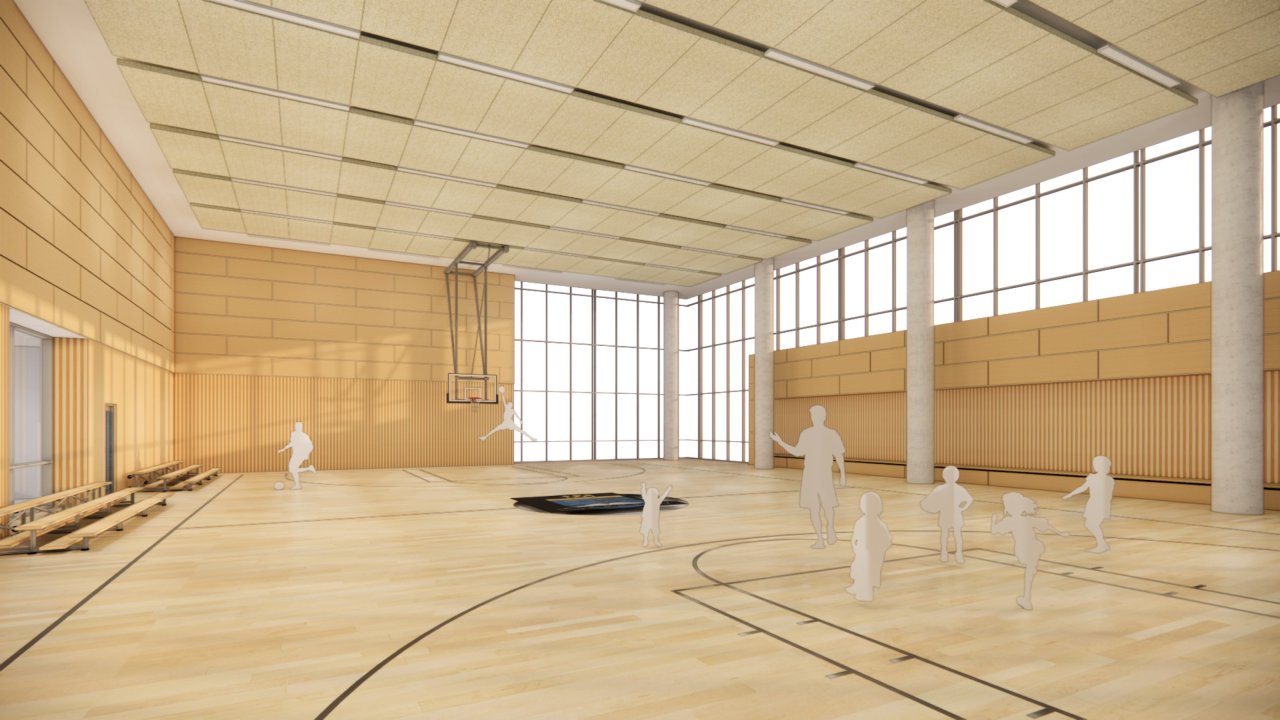 gymnasium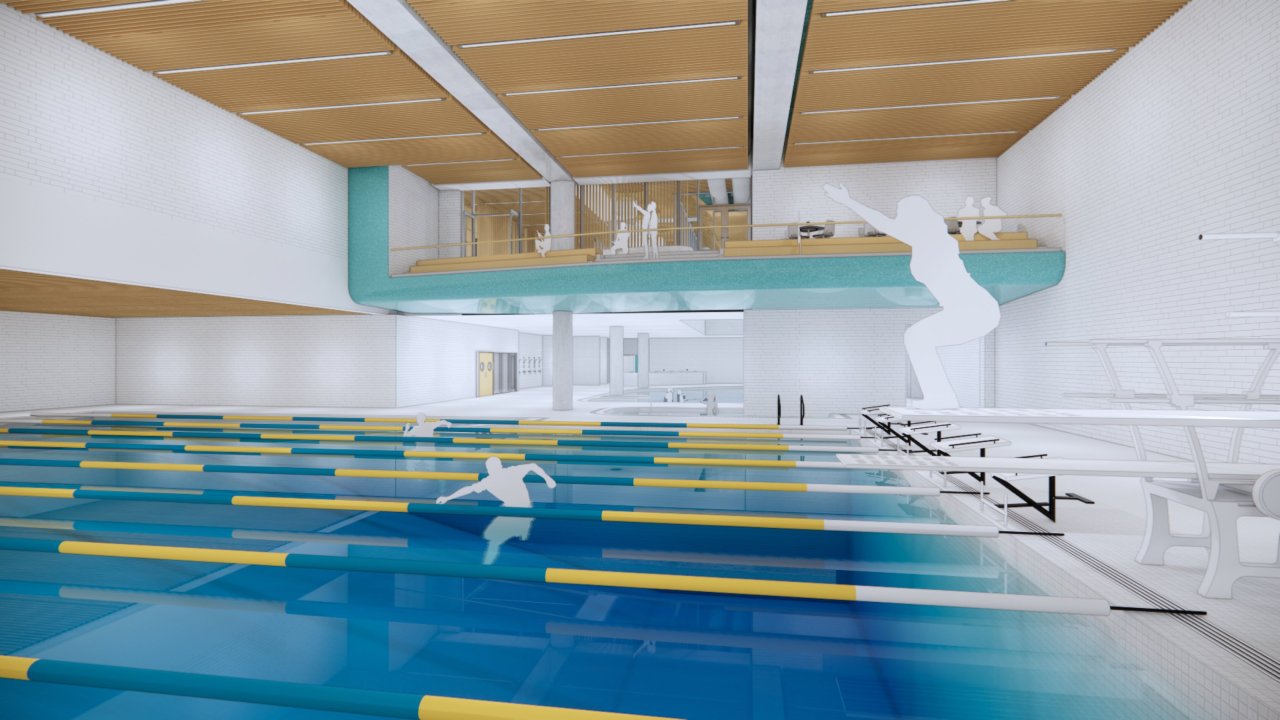 aquatics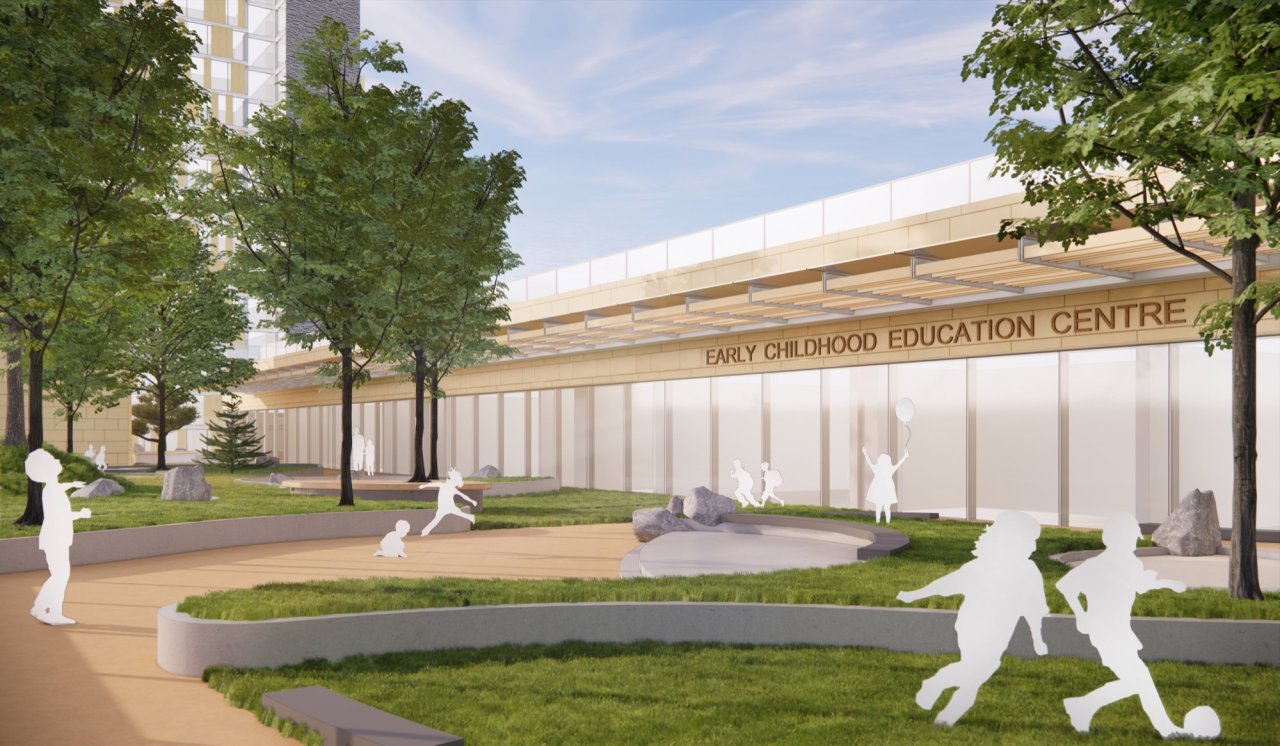 rooftop child care
A key part of this initiative is building more affordable housing; I applaud the Jewish Community Centre for taking on this ambitious project that will improve so many people's quality of life.
Hon. David Eby, MLA
Minister Responsible for Housing of British Columbia