Owned and operated by the Kitasoo Xai'xais First Nation, Spirit Bear Lodge offers access to spectacular wildlife viewing, stunning landscapes, and cultural sites in the heart of The Great Bear Rainforest. Based on the design of a traditional longhouse, the lodge serves as home base for world-class wildlife viewing expeditions in the quest for the illusive Spirit Bear. The hub of the lodge is the great room, where communal meals are shared, expeditions are organized and the day's experiences are exchanged with other guests. Sleeping quarters overlook the water, where humpbacks and orca regularly swim up the strait. The success of Spirit Bear Lodge is reflected through three expansions undertaken since its opening.
project
Spirit Bear Lodge
location
Klemtu, BC
client
Kitasoo Xai'xais First Nation
completion
2007, 2011, 2016, 2022
size
904 sm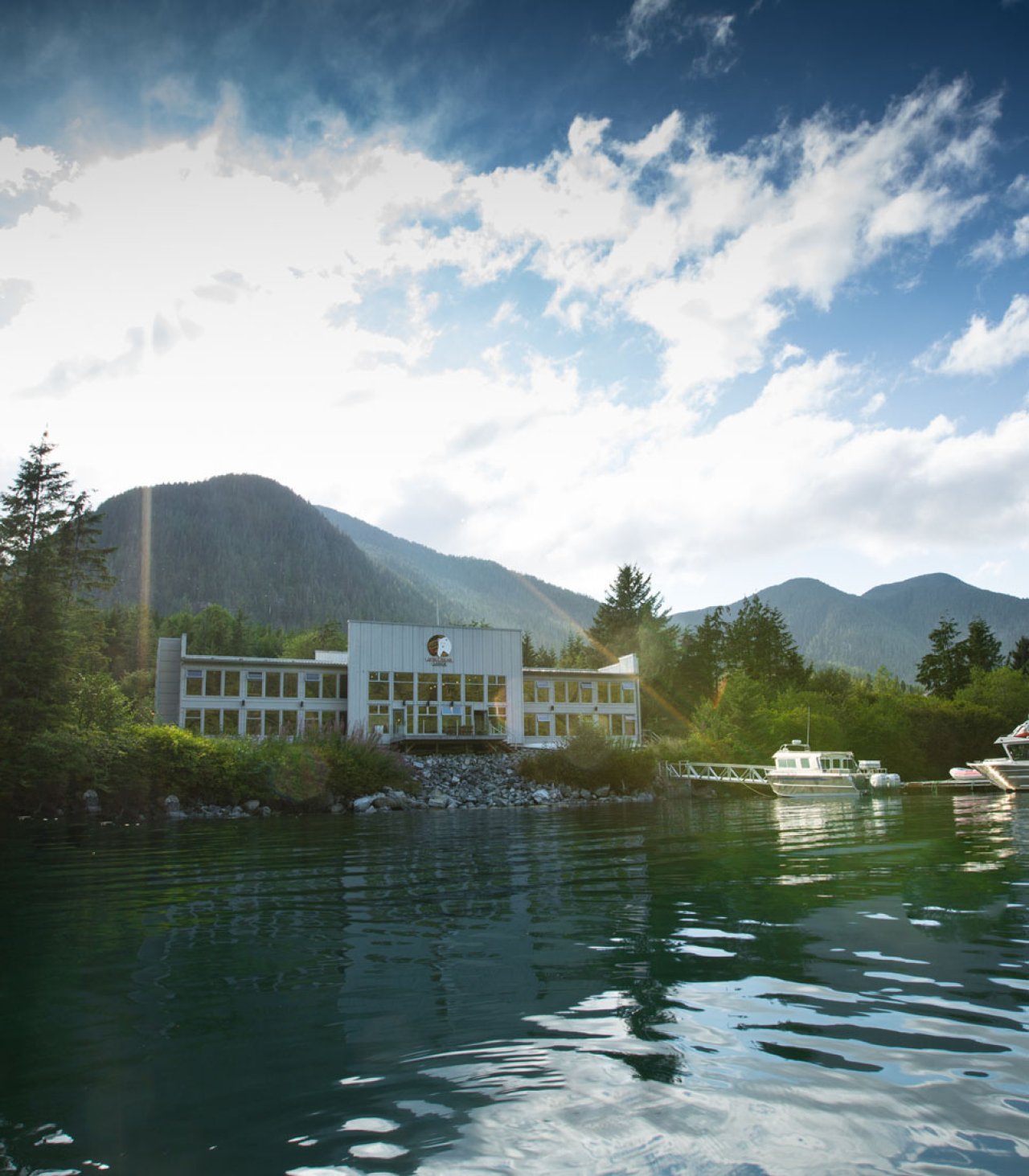 approach by water
sustainability
LEED Gold equivalent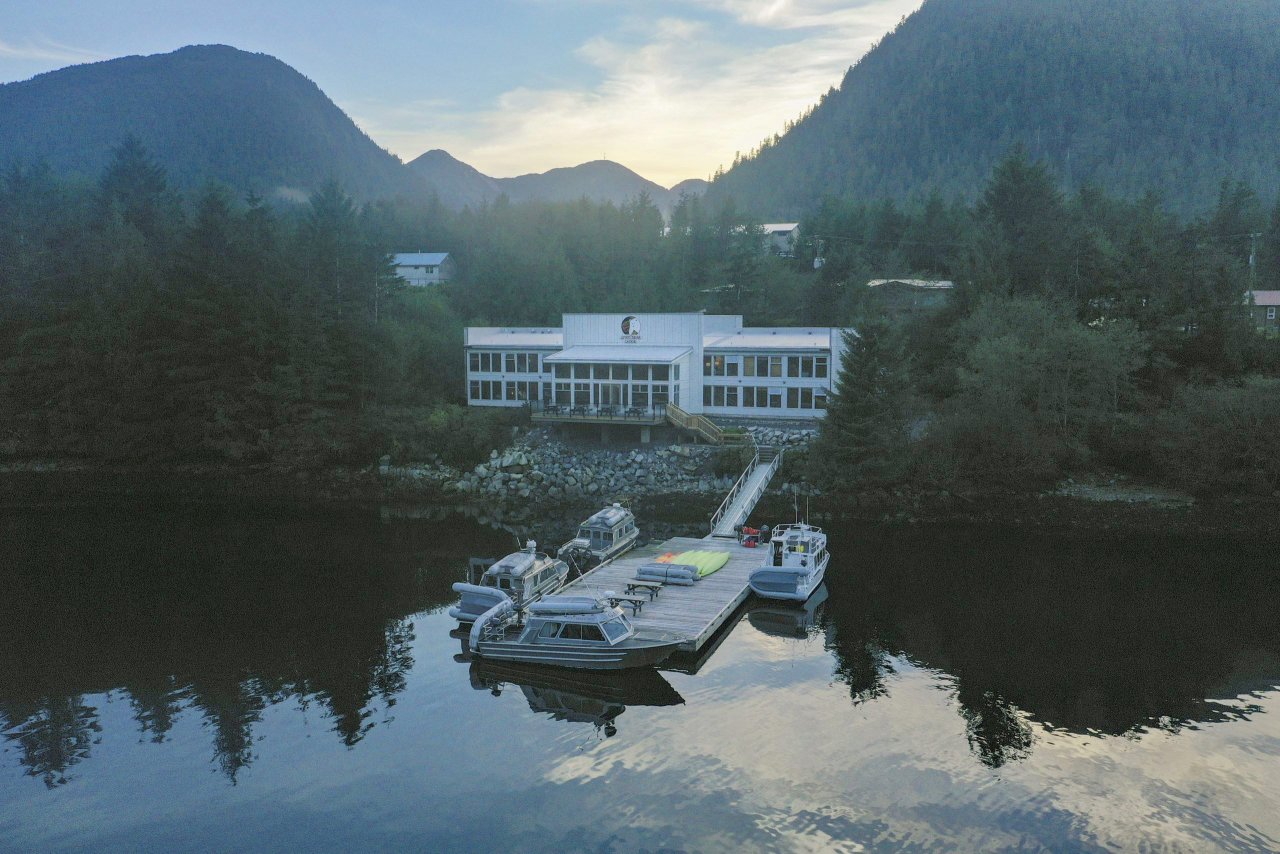 approach by air
Architecturally designed, the exterior of the Lodge pays homage to the traditional long houses build for thousands of years by west coast First Nations, with soaring ocean views and spectacular Tsimshian art.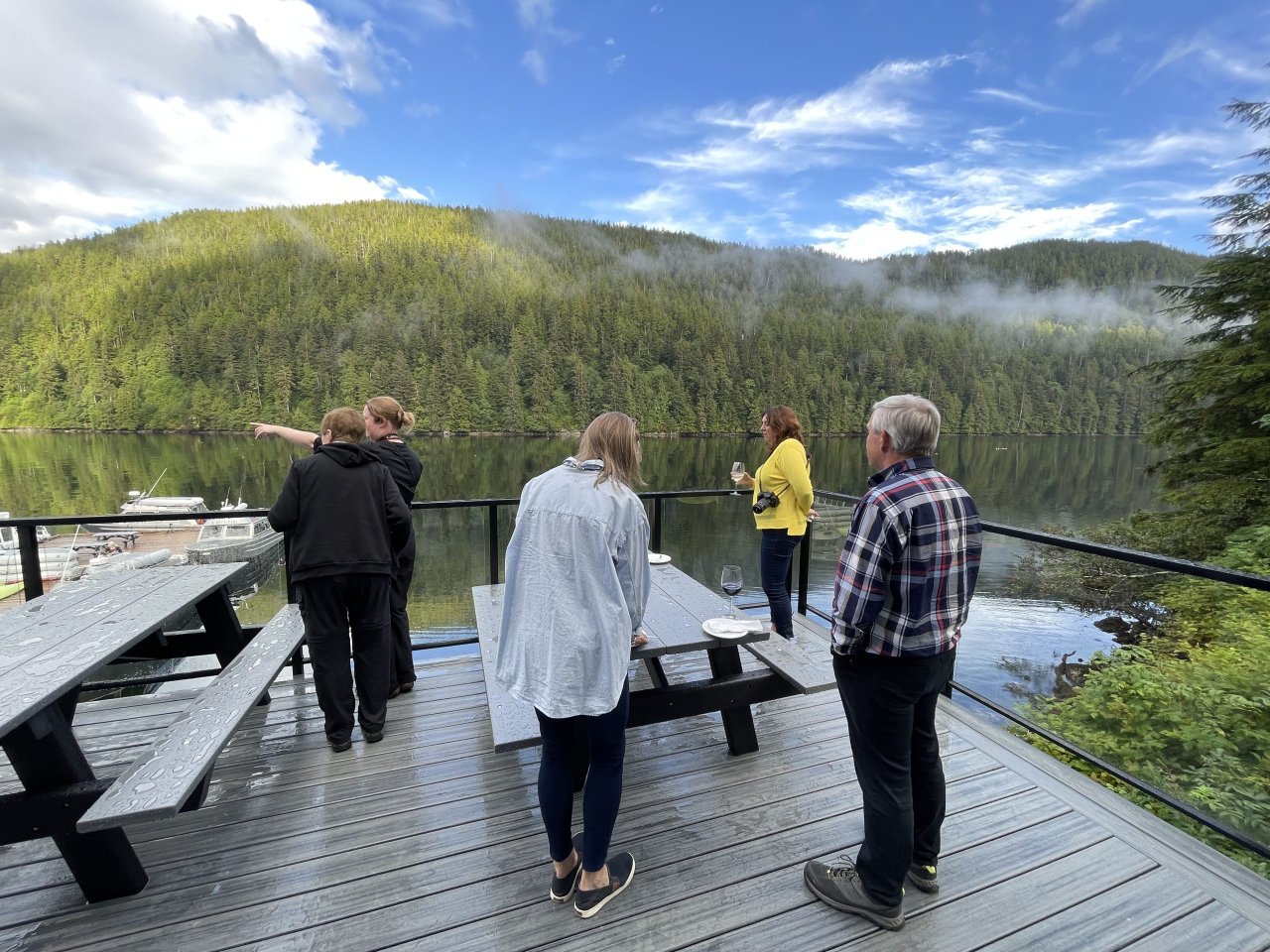 oceanside deck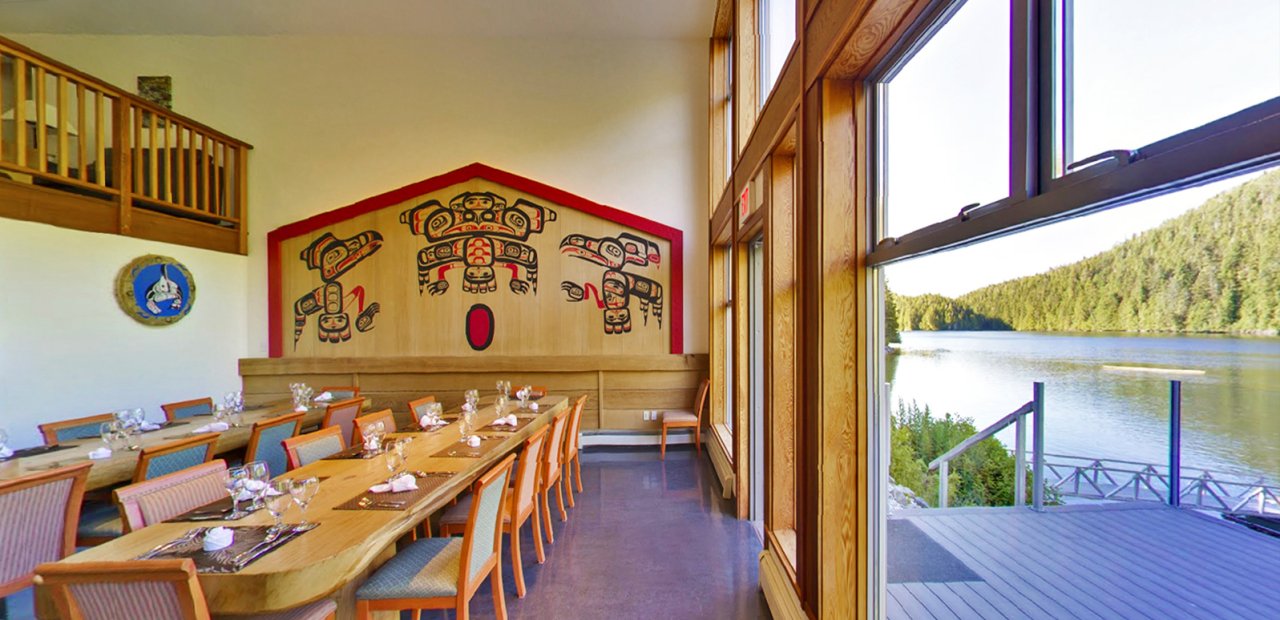 dining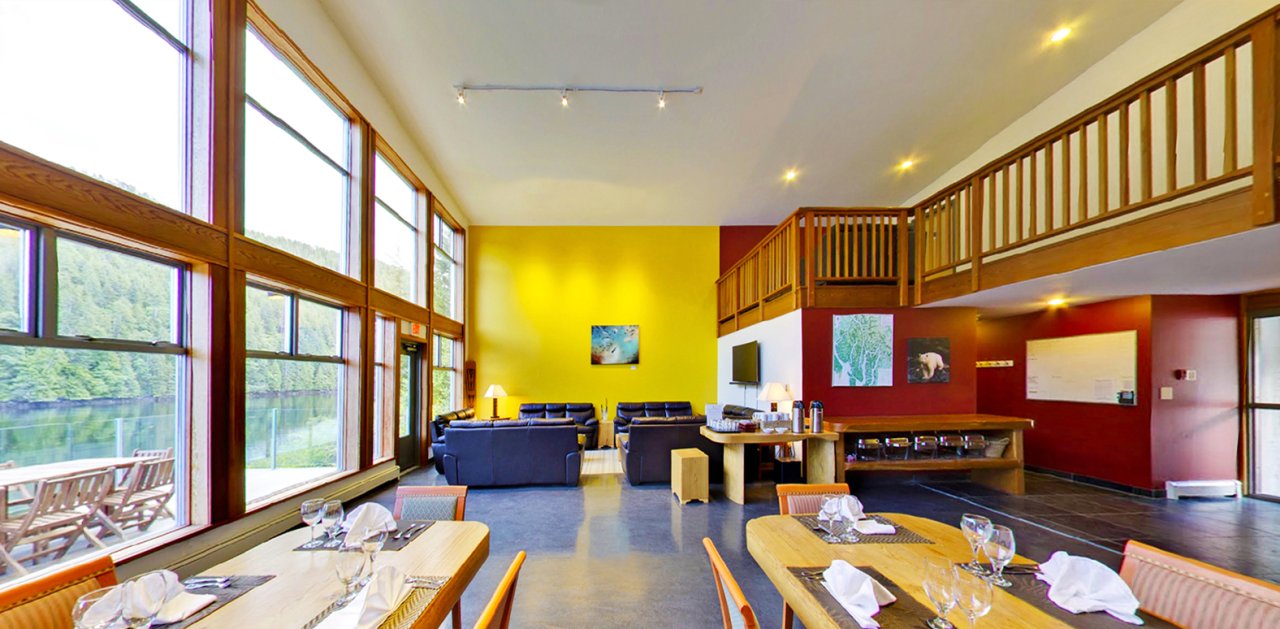 lounge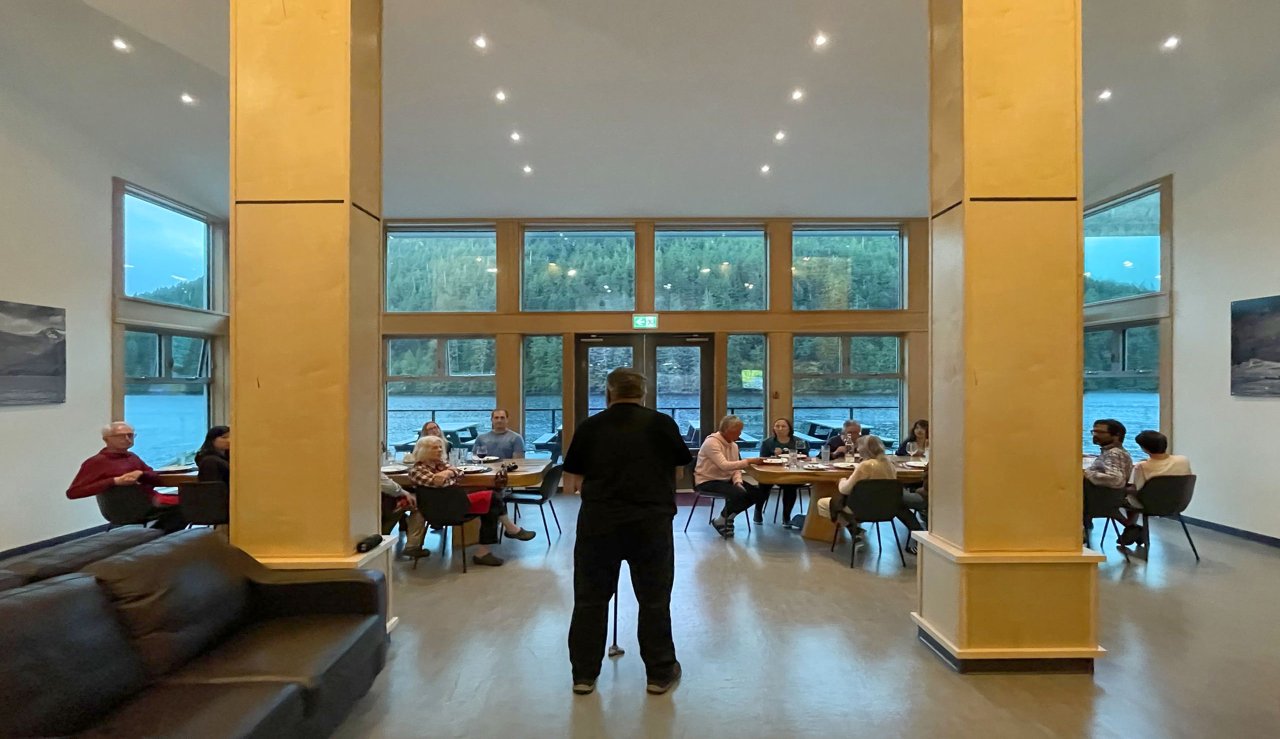 dining hall addition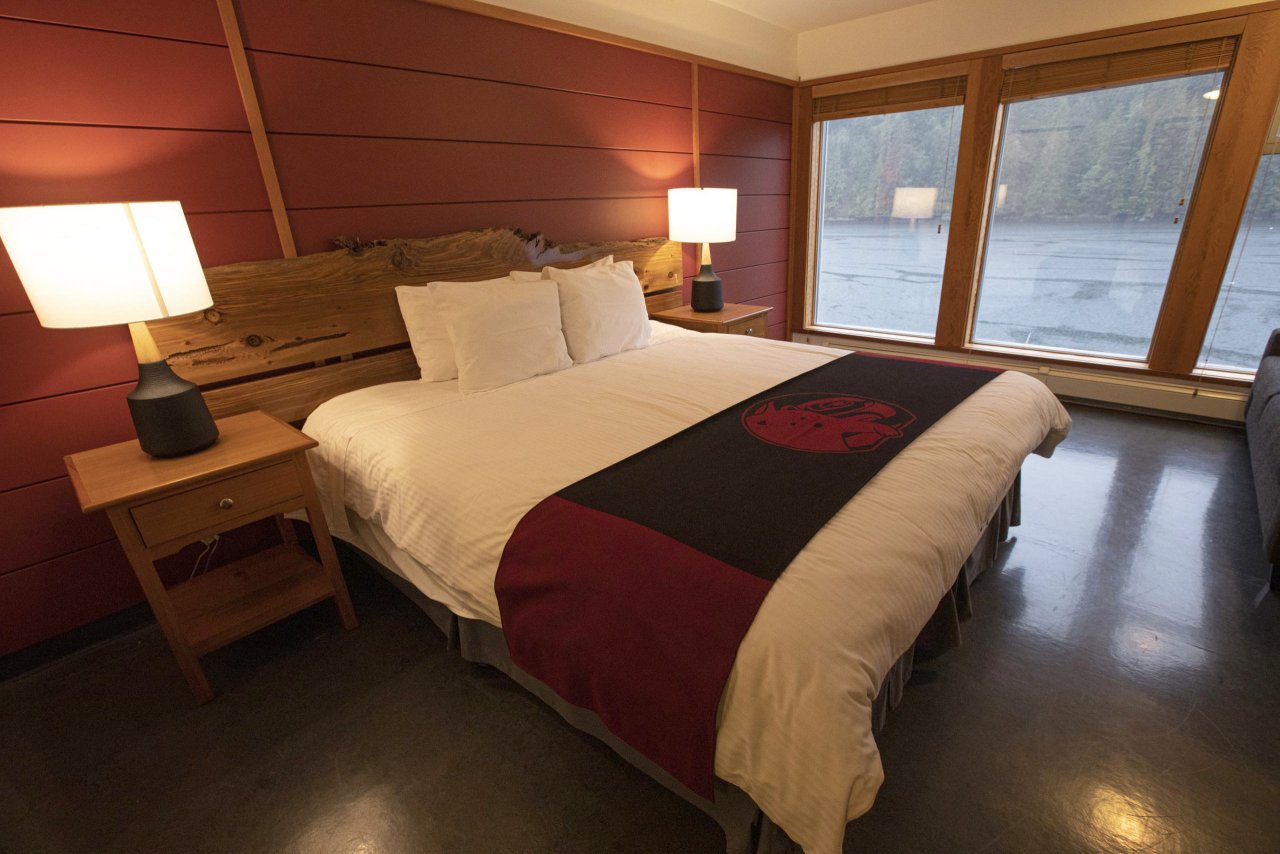 sleeping quarters
sustainability
LEED Gold equivalent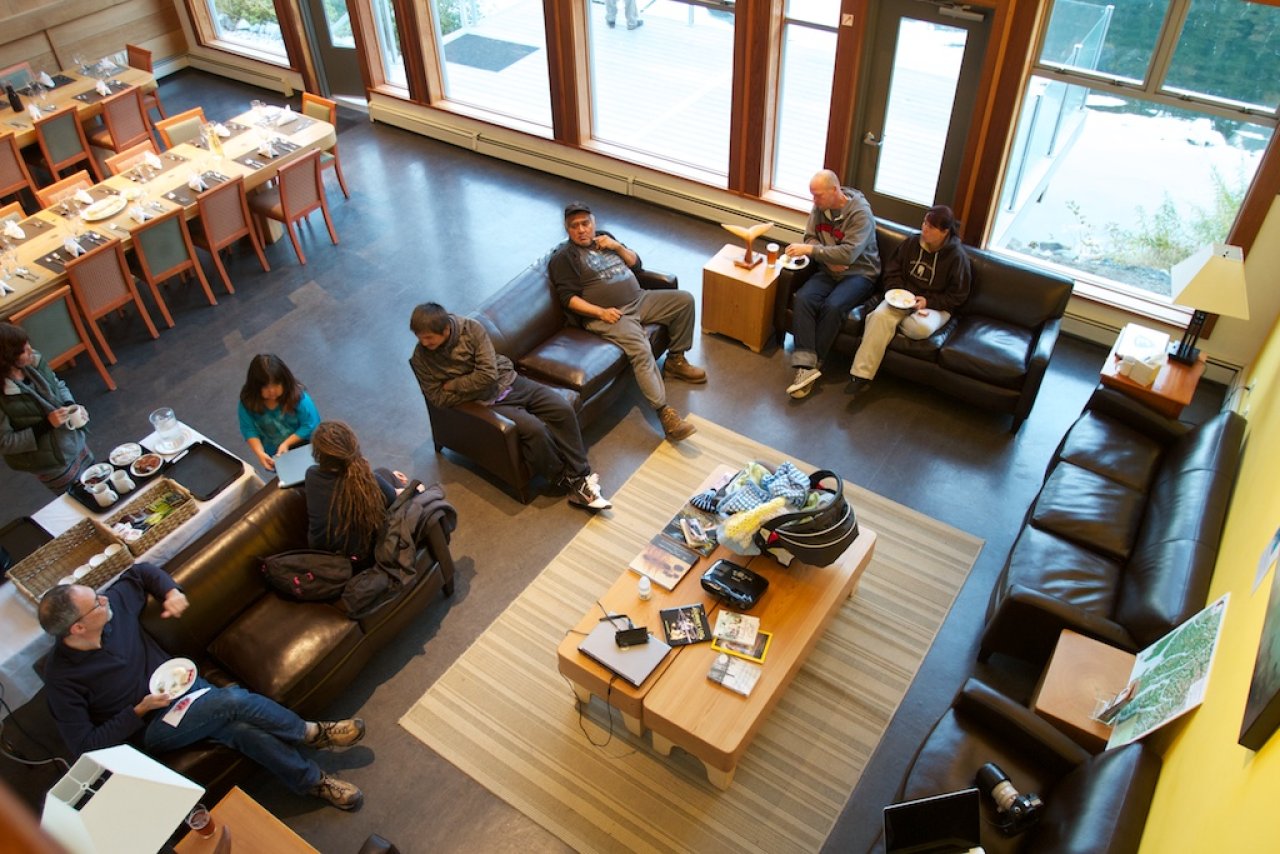 great room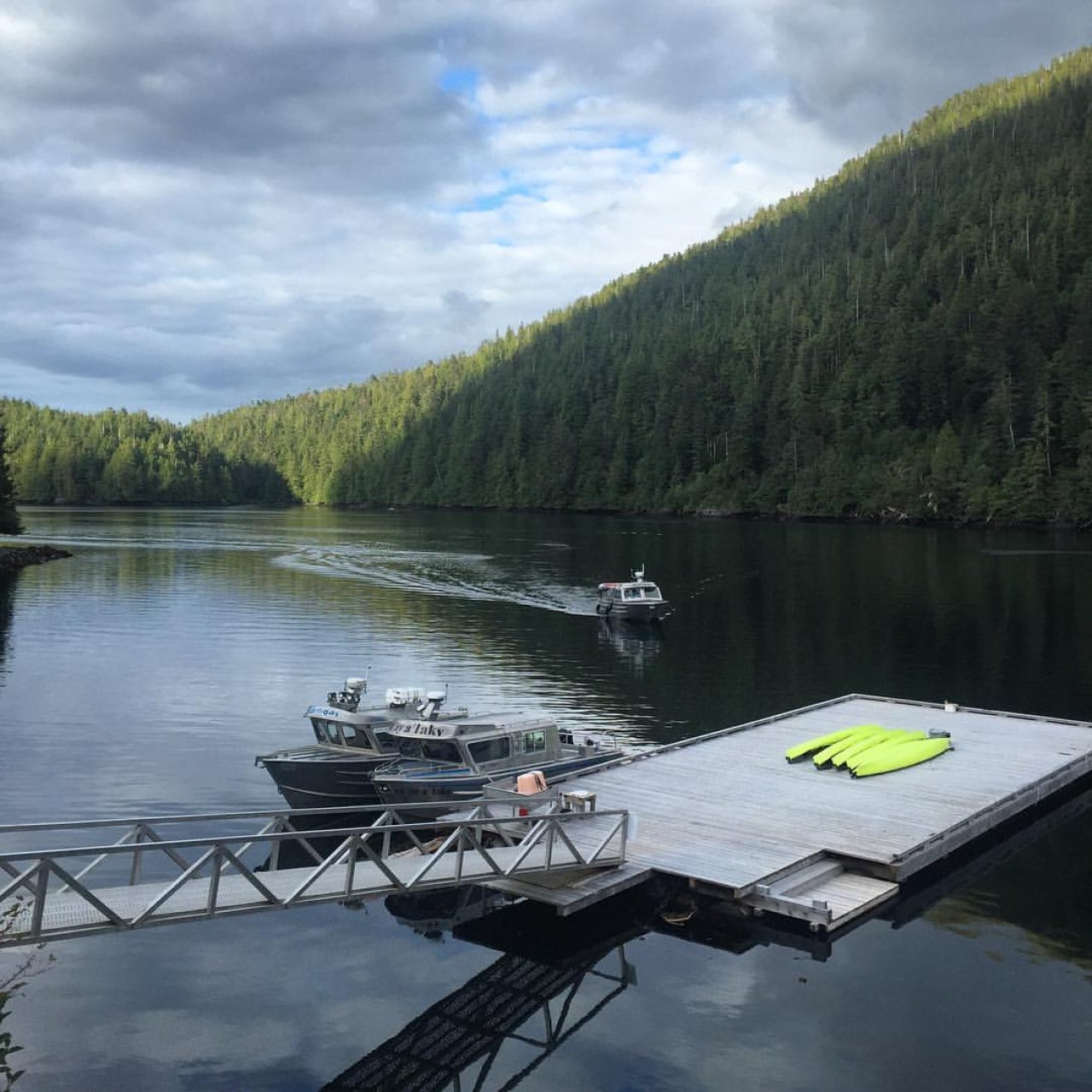 expedition dock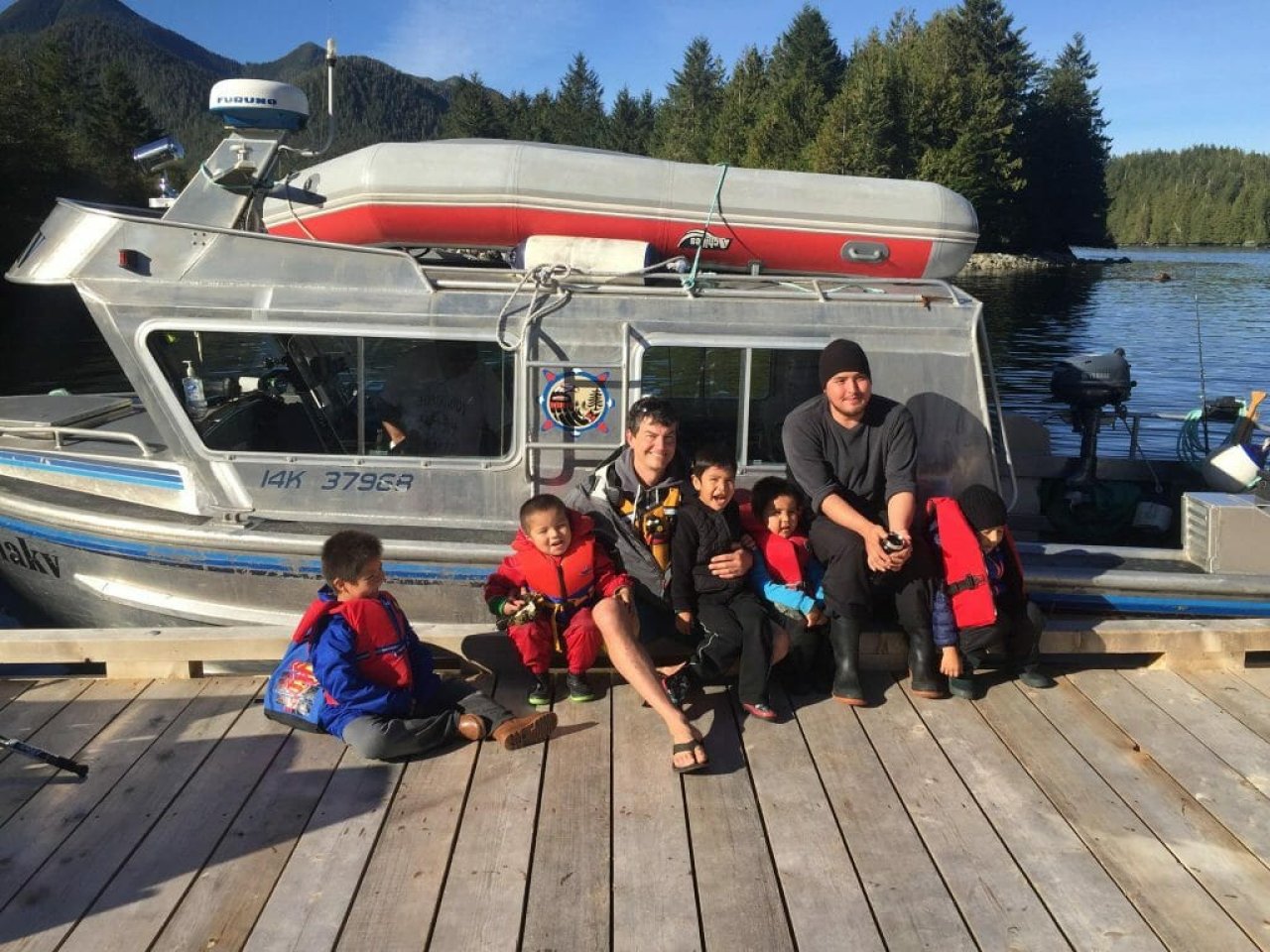 expedition guides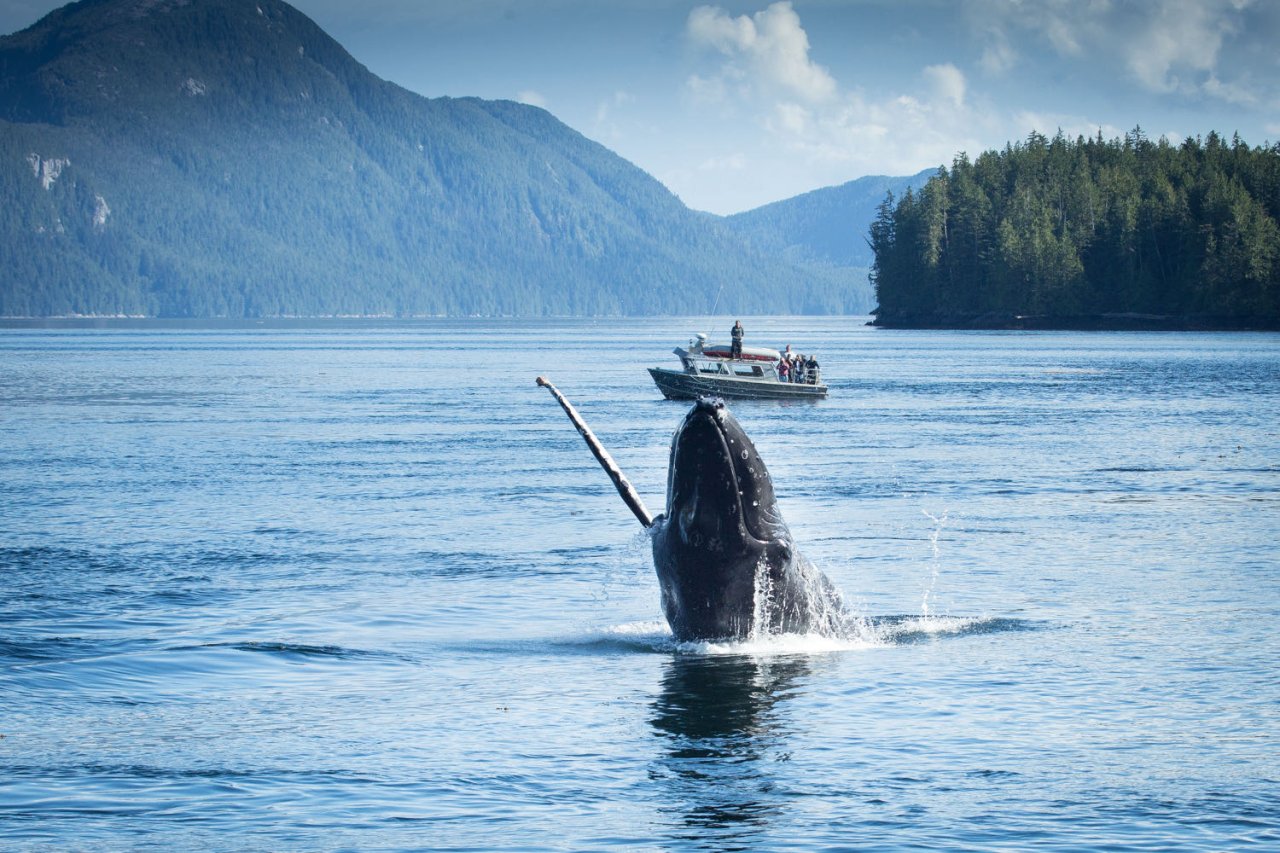 whale sighting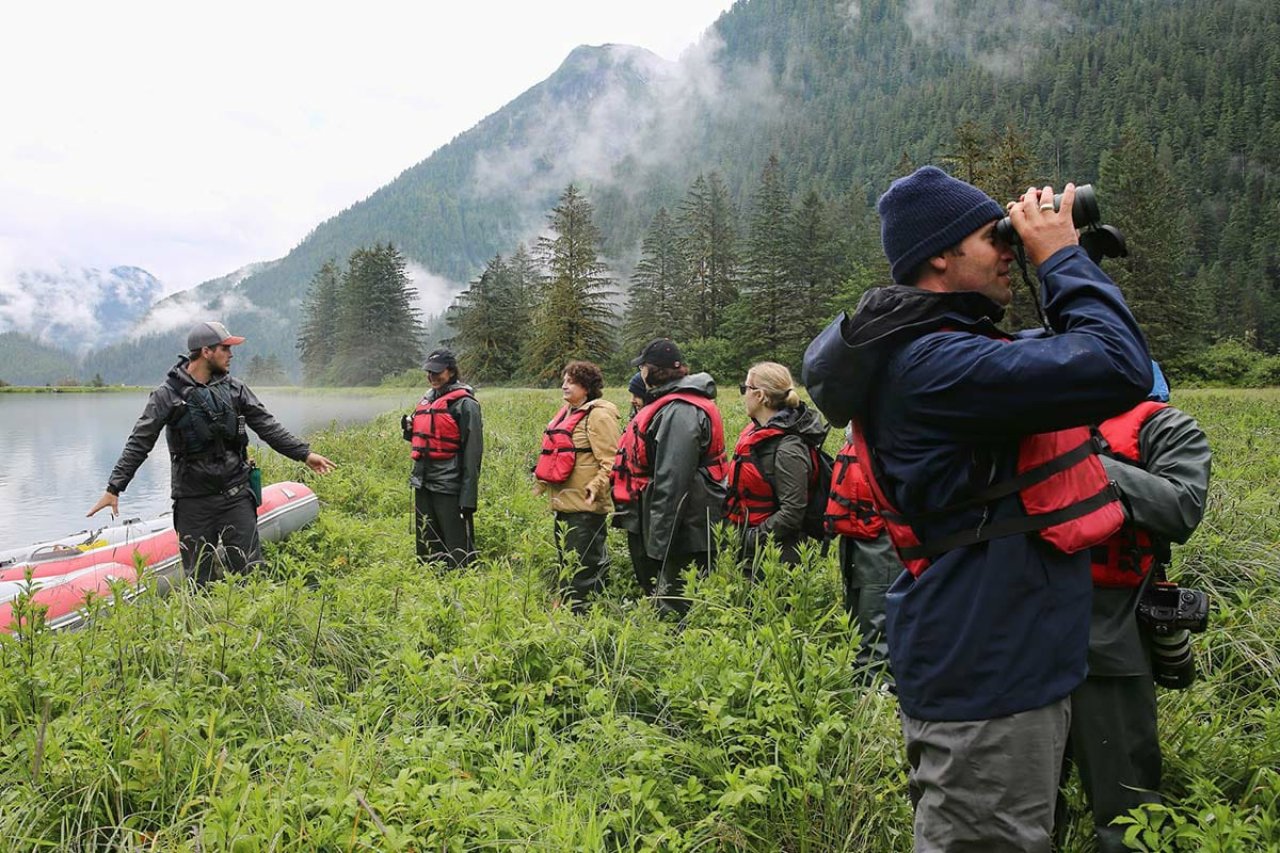 Spirit Bear expedition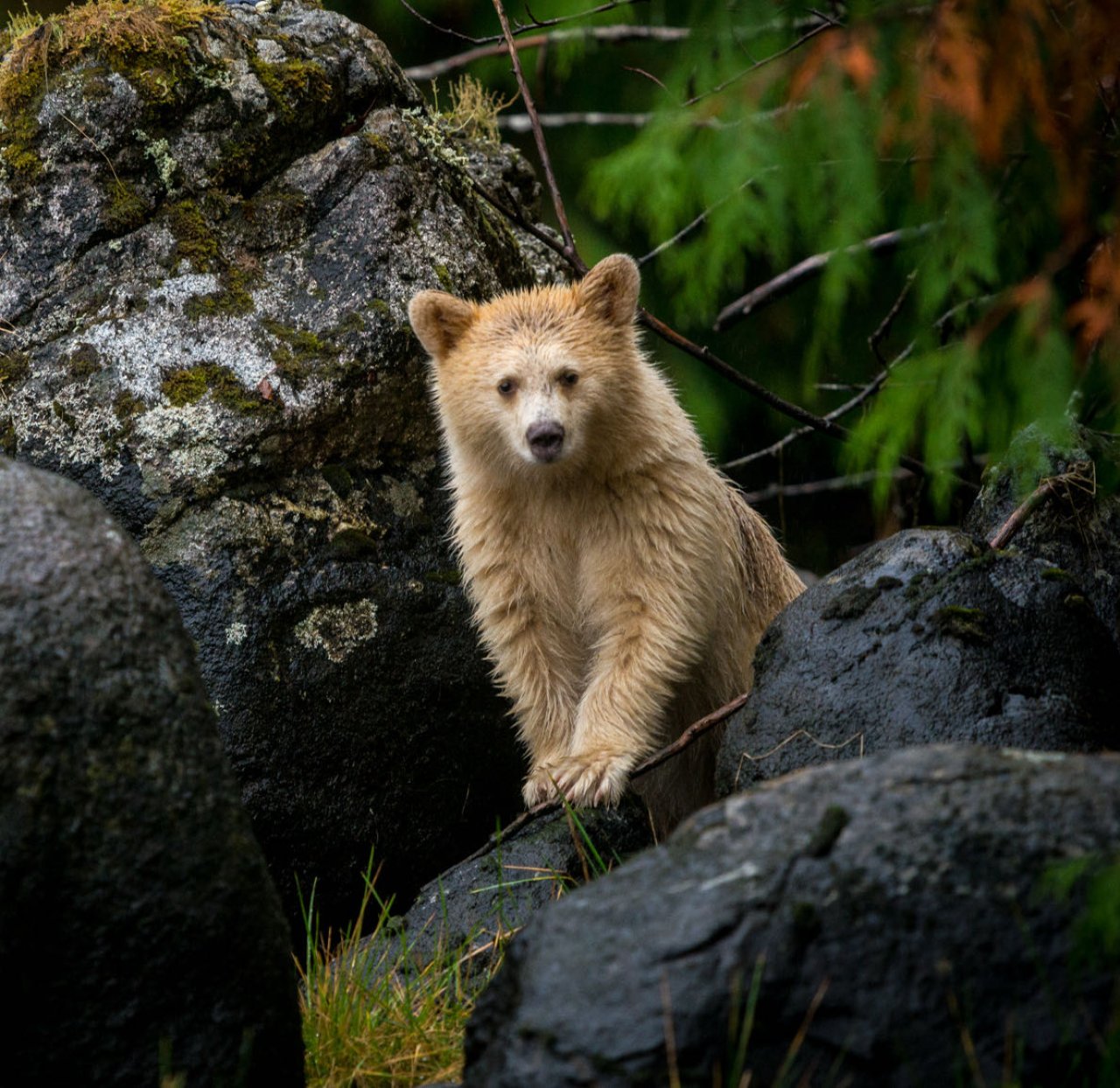 Spirit Bear cub
Spirit Bear Lodge has won the Indigenous Adventure Award at the 2017 International Aboriginal Tourism Awards. The awards recognize and honour Aboriginal tourism leaders from across Canada. Spirit Bear Lodge is an internationally significant model for community-based ecotourism that is returning profits to the Kitasoo/Xai'xais nation, helping to reawaken their culture, and conserving their ancestral territory.