Located in the UBC Point Grey campus athletic precinct, the National Soccer Development Centre is the home of the Vancouver Whitecaps Football Club; the UBC Thunderbirds Men's and Women's Varsity soccer teams; and the Canadian Men's, Women's and Youth National Teams' West Coast base. The state-of-the-art Whitecaps training facility includes a fitness centre, hydrotherapy pool, locker room, players' dining room and lounge, media room, administrative offices, and five playfields—three grass and two artificial turf. The UBC and community component houses change rooms, a therapy room, multipurpose space, administration offices and concession stand. The project is a collaboration of Brisbin Brook Beynon Architects and Acton Ostry Architects.
project
National Soccer Development Centre
location
Vancouver, BC
client
Vancouver Whitecaps FC, The University of British Columbia
completion
2017
size
3,250 m2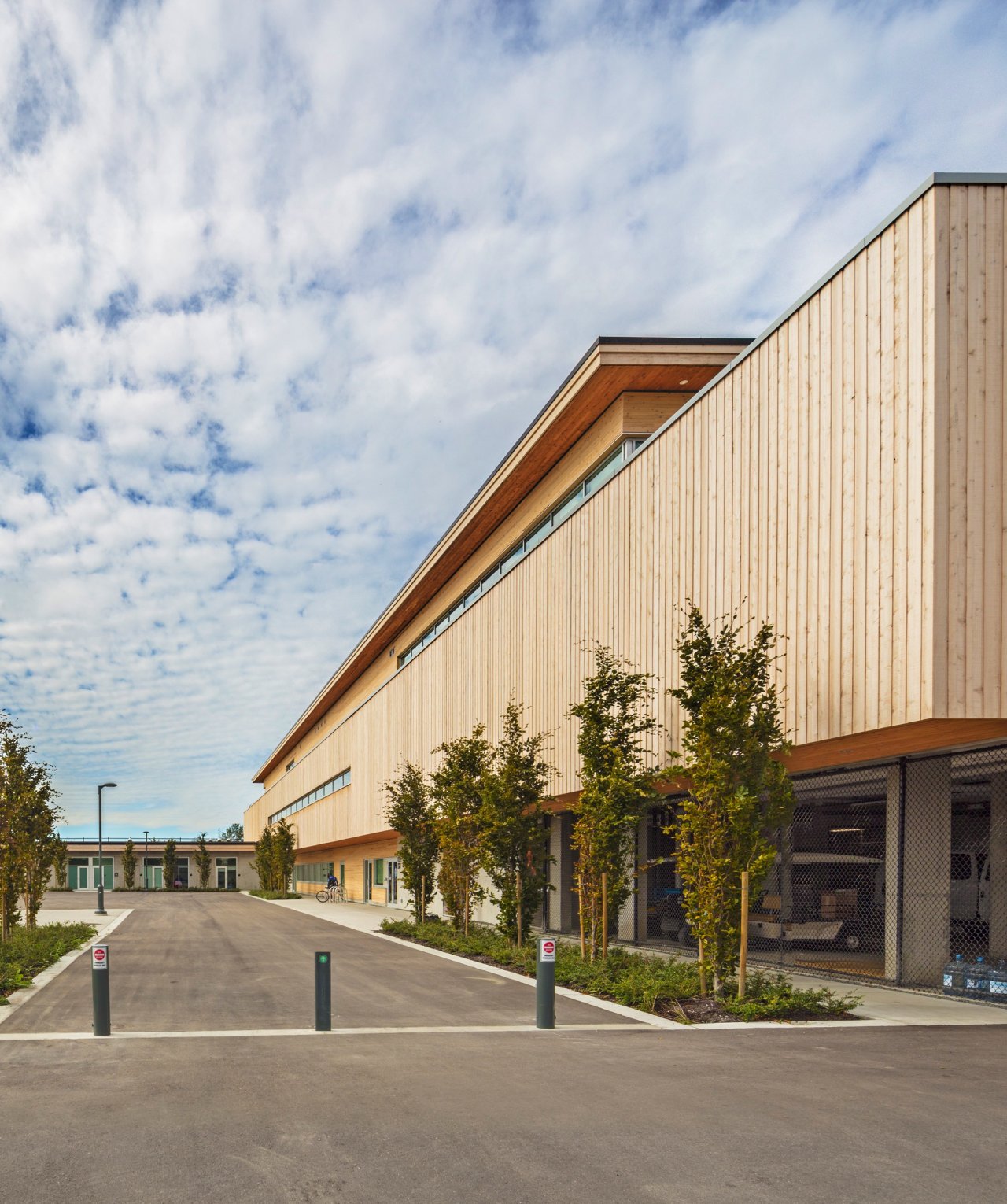 approach
sustainability
LEED Gold certified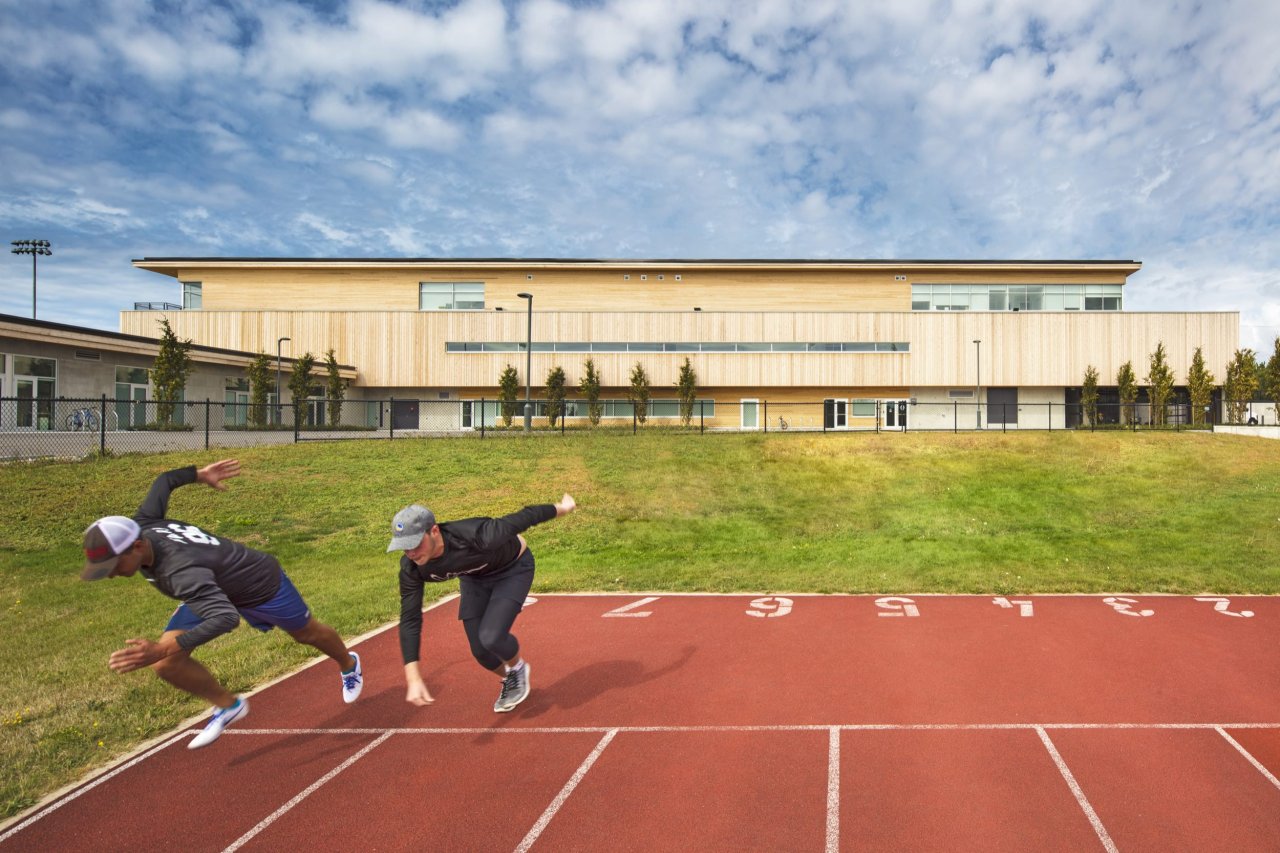 training facility
Our new home at the University of British Columbia is the next major step in the evolution of soccer in our city and country. This is a game-changer for our club with respect to recruiting and developing players, coaches and staff.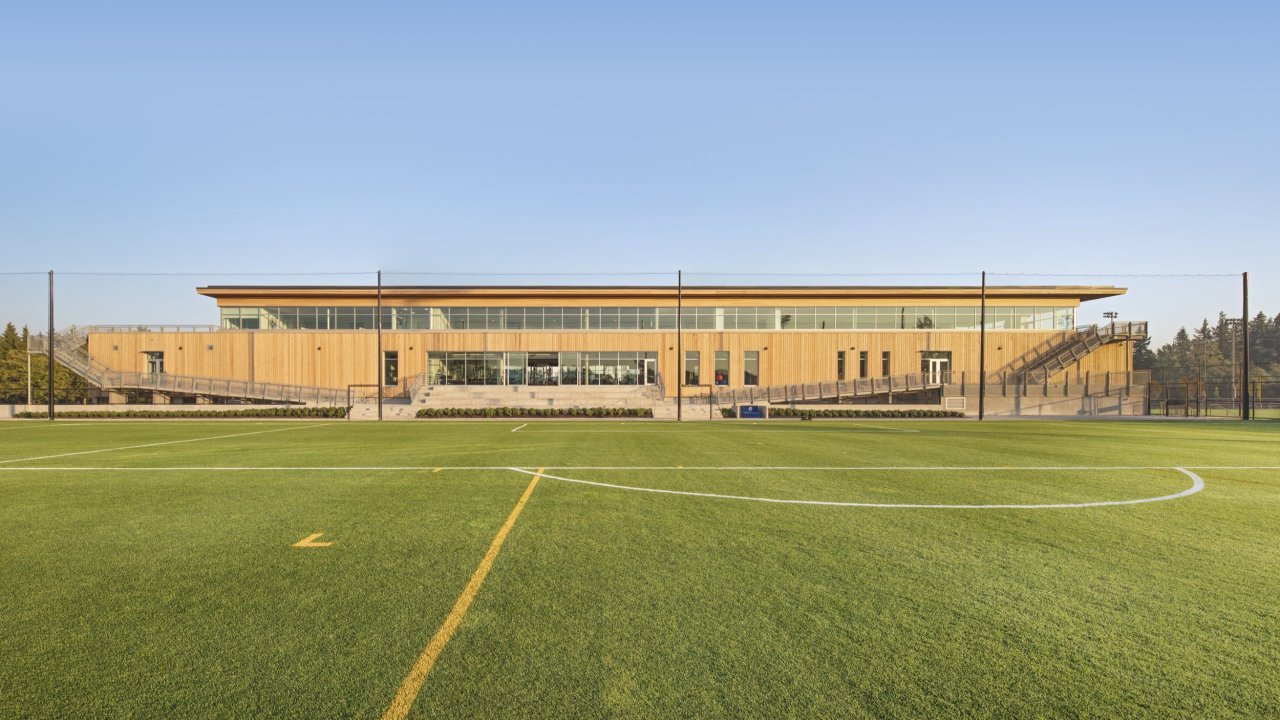 training facility and grass playfield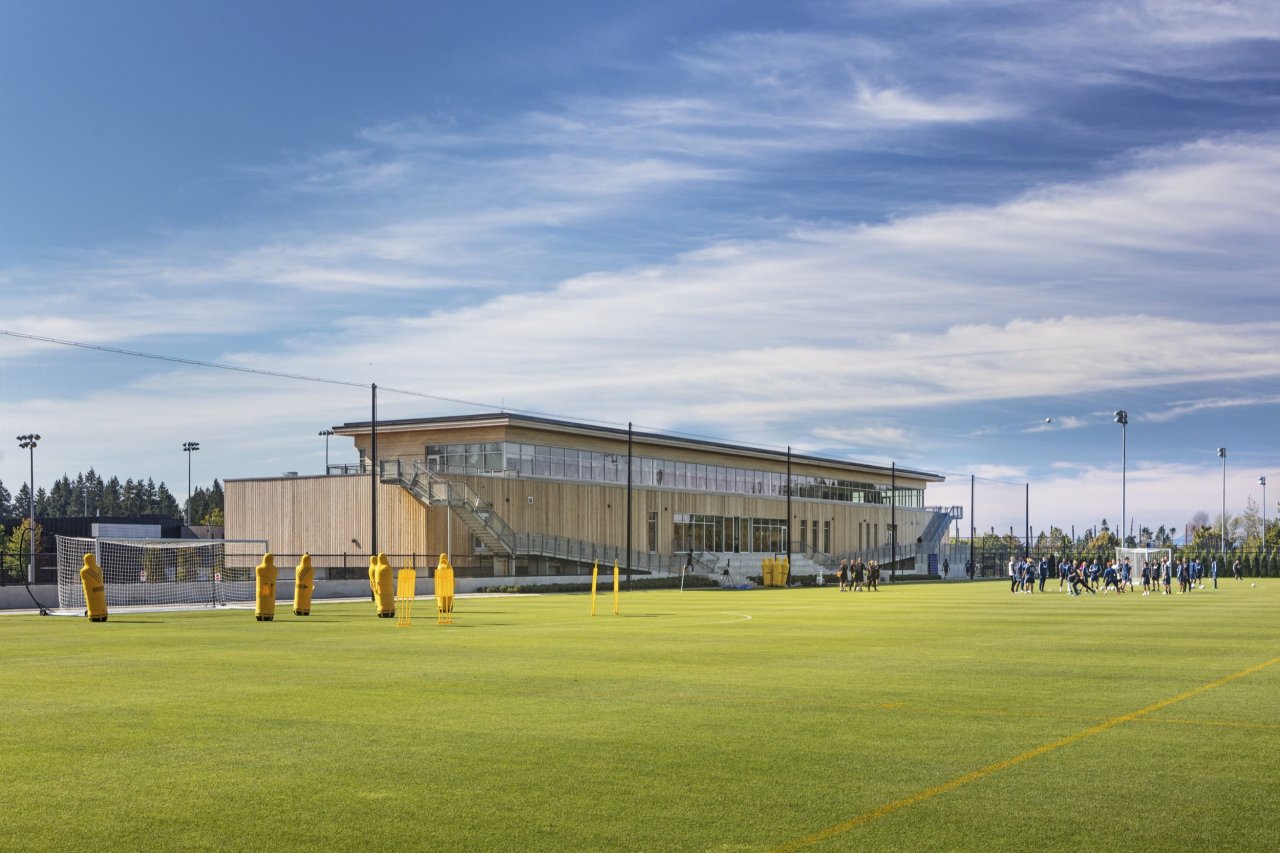 training facility and grass playfield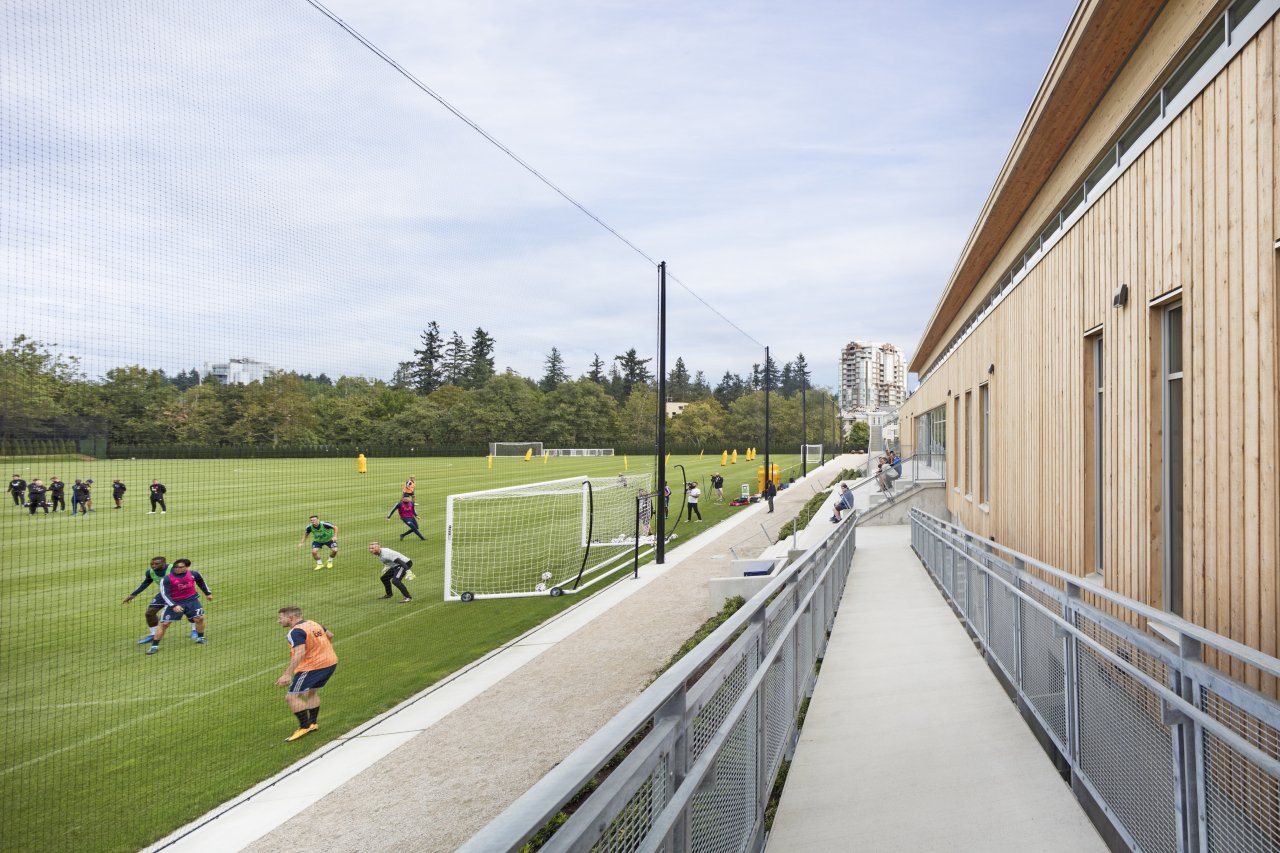 ramp to practice field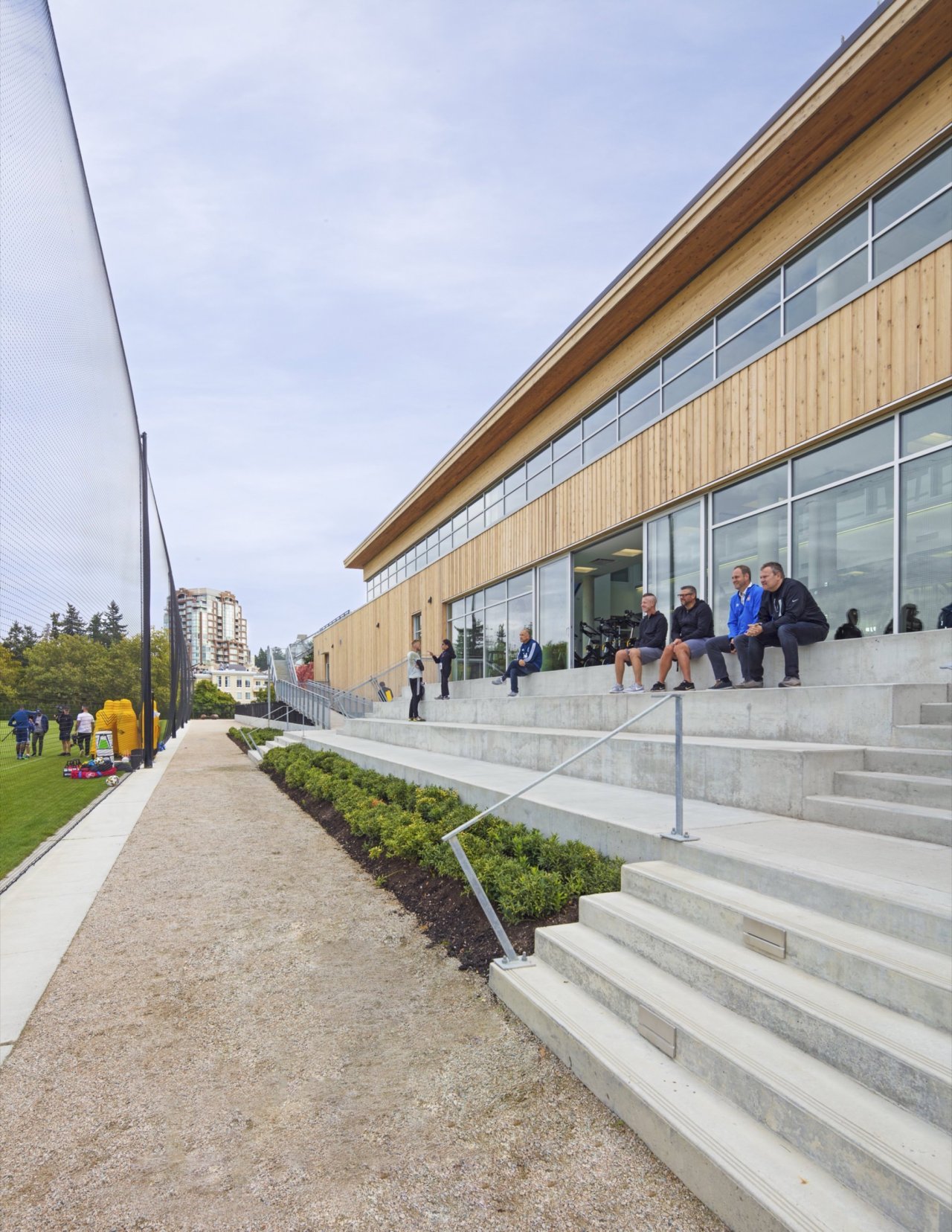 observation bleachers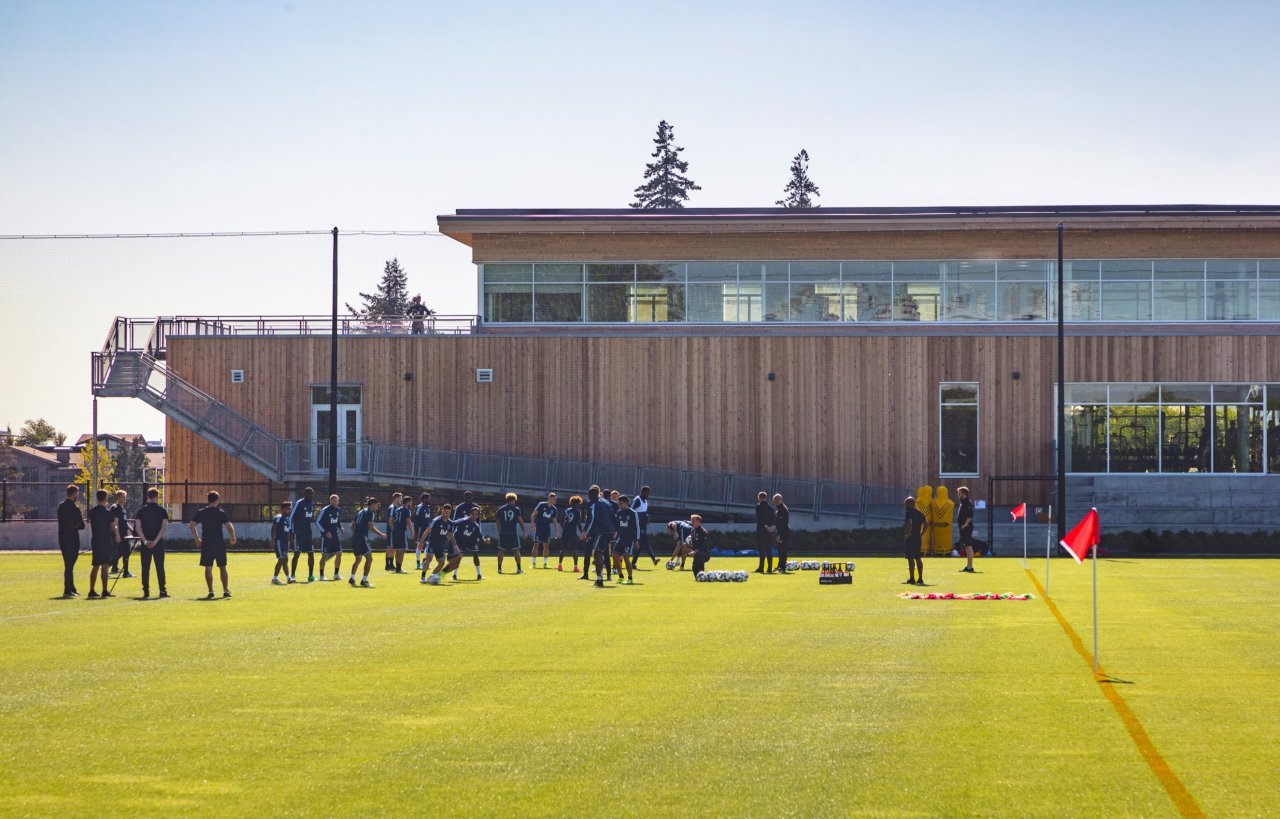 training facility and play field
sustainability
LEED Gold certified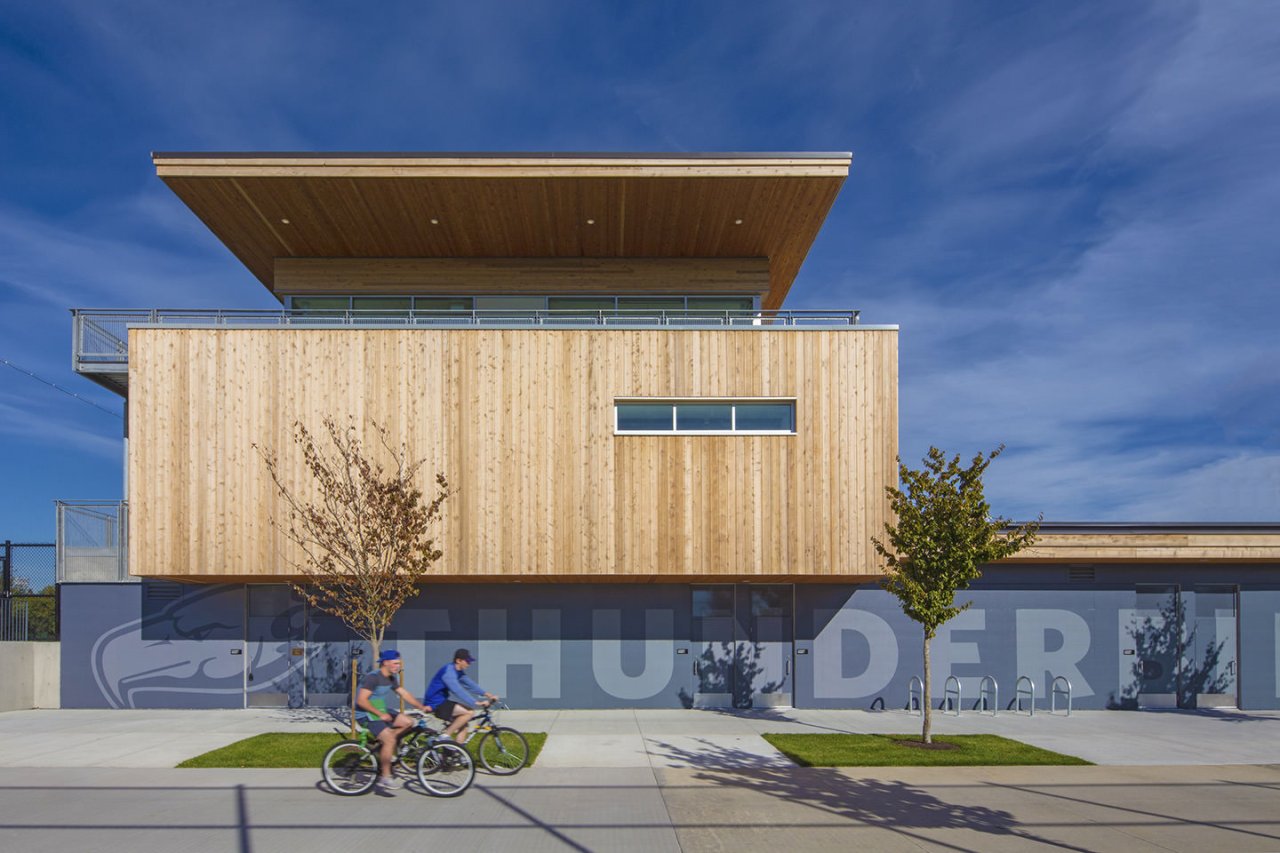 UBC Thunderbirds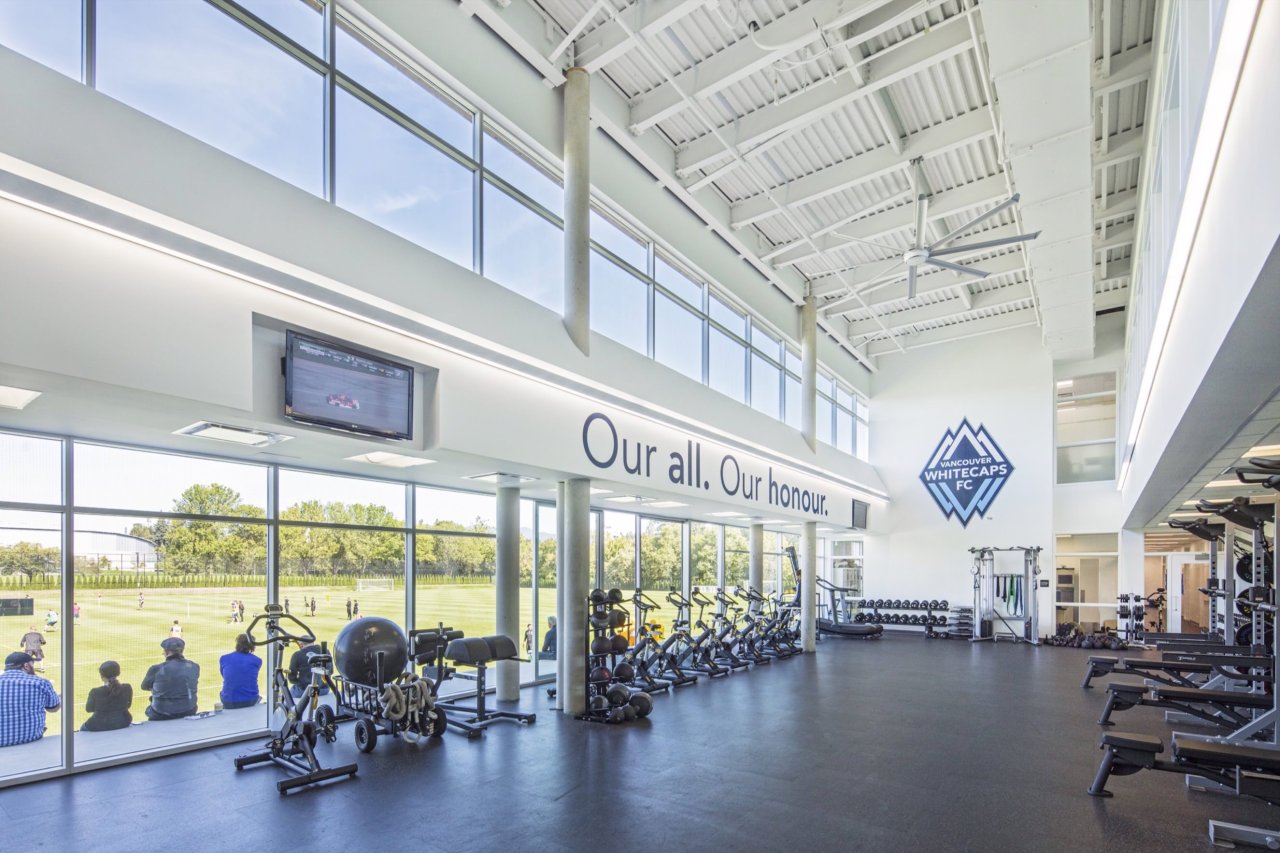 Whitecaps FC fitness centre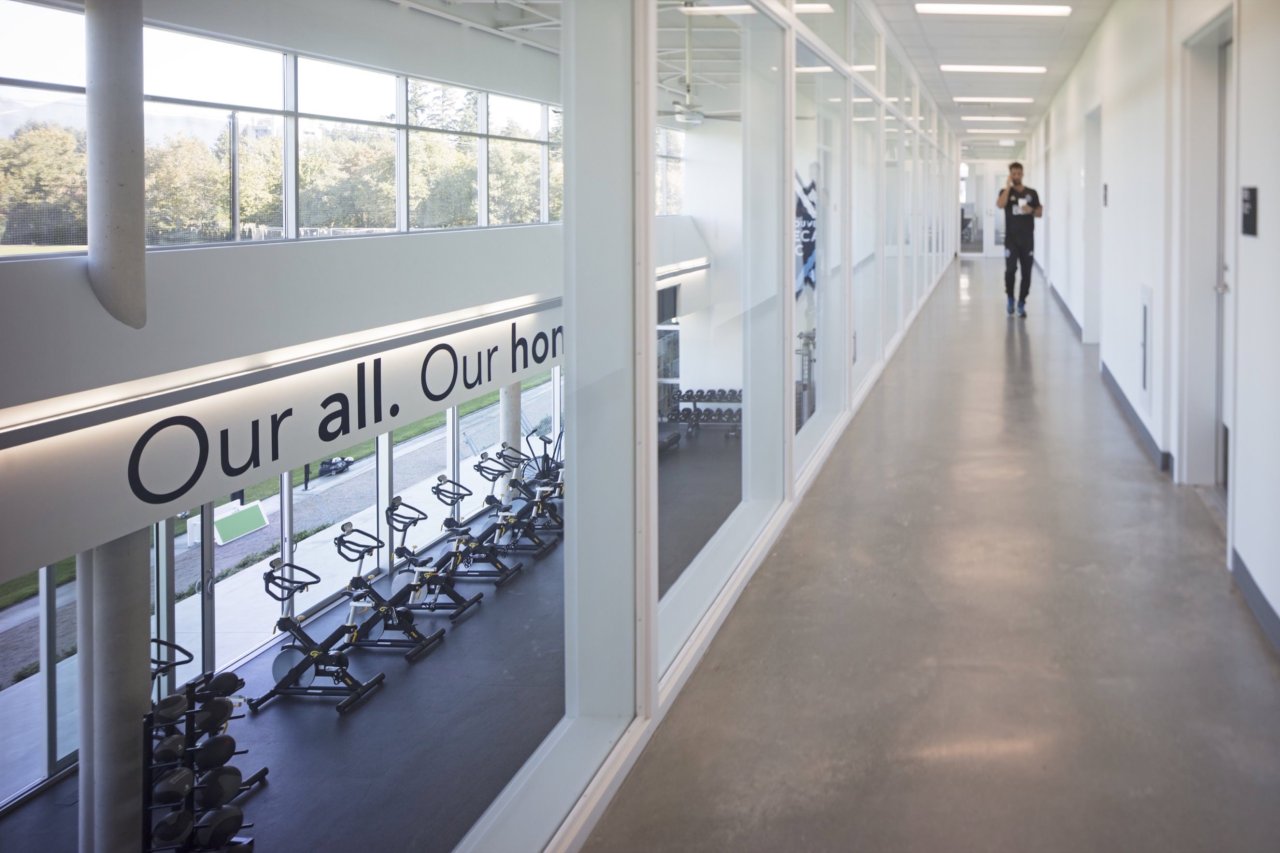 Whitecaps FC administration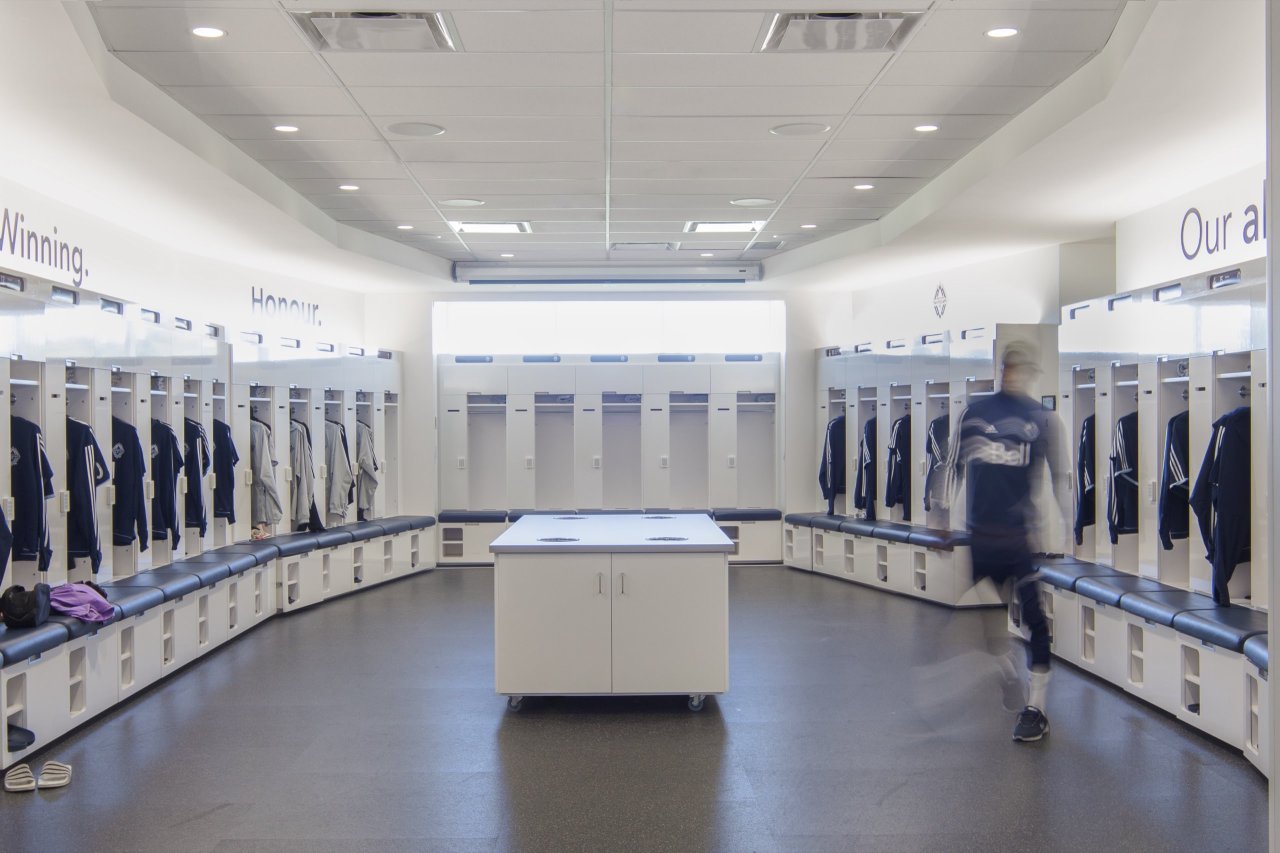 Whitecaps FC locker room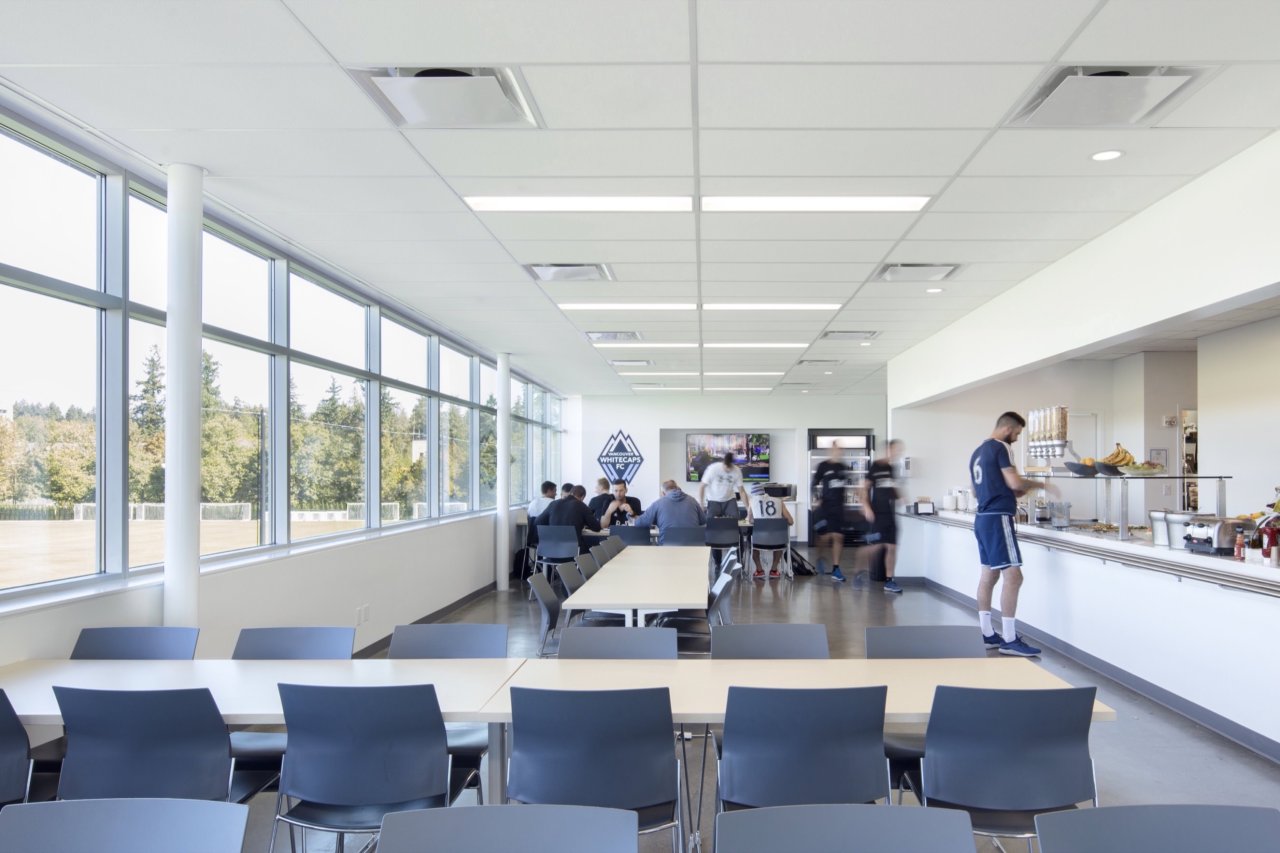 Whitecaps FC dining hall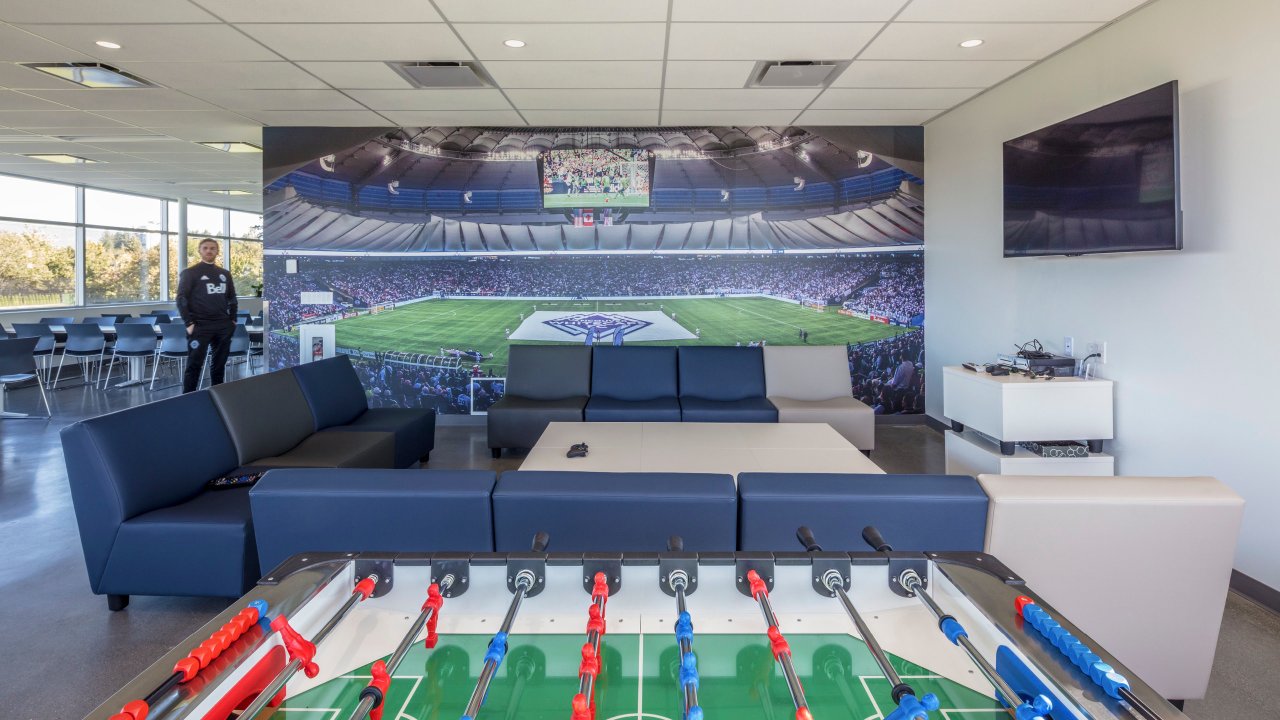 Whitecaps FC lounge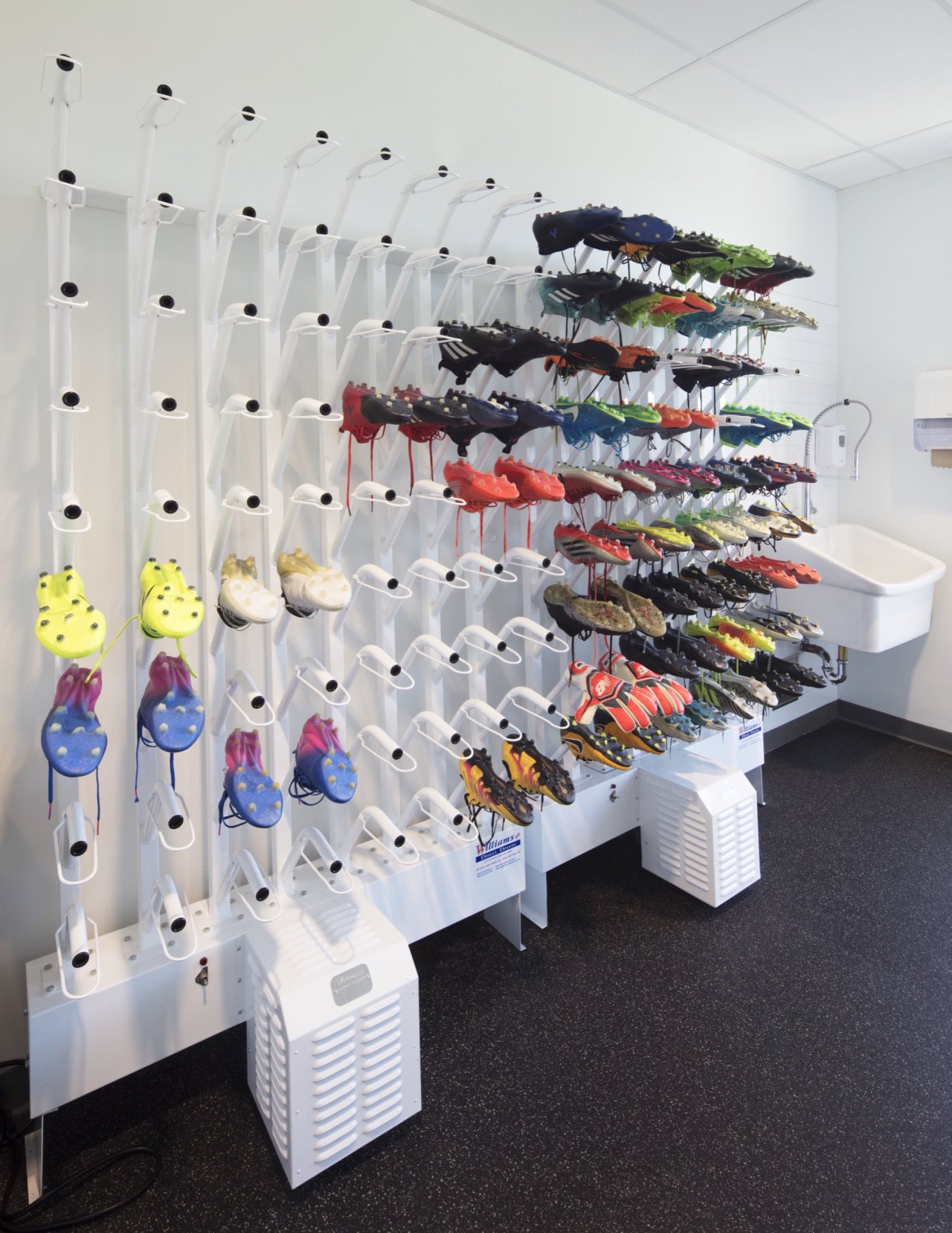 boot rack
With the National Soccer Development Centre we are able to increase the capacity of fields for all of our user groups, whether they are UBC varsity, student intramurals or community soccer. We are extremely pleased with the efficiency of the spaces and the way the facility integrates multiple uses.
UBC Athletics & Recreation